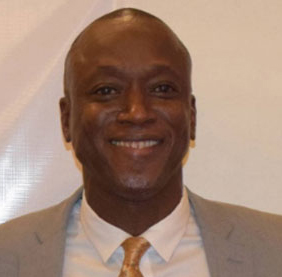 Guyanese football icon Alex Bunbury recently purchased Portuguese Third Division Club, 'Primeiro Dezembro.'
In an exclusive interview with Stabroek Sport, Bunbury said this development will afford gifted local Guyanese footballers the opportunity to display their
talents in one of the world's most recognized football countries.  He laid out his plans to elevate the club's status from third to first division in the Portuguese league while at the same time funnelling Guyanese talents through what he says is a system that is "the best in the world in developing young  players.
"I believe that playing football in Portugal is the best in terms of developing young players, so I decided too…. with my business partner to come together and purchase a Third Division Club, Primeiro Dezembro…
"Our goal is to bring Primeiro Dezembro into the first division within the next three years," he declared. In this regard, Bunbury indicated that his vision to take the club to the apex of Portuguese football heights will stand on the investment of youth, some of whom, like his client Jeremy Garrett, will be scouted from Guyana.
"We are going to invest
heavily into the programme there to have a youth academy, and this will give me the
opportunity now that we are majority shareholders, to bring in players from Guyana, like Jeremy [Garrett] and other talented young players to develop them."  Bunbury also signalled his intention to integrate locals, noting that Garrett has already been linked to a deal with the club in the upcoming season.
"Jeremy will be coming to the club for pre-season training in June, actually towards the end of next month, he has to report and then our official pre-season training starts on July 2nd.
"This puts us in a good position now where we can bring Guyanese players and other
players from that region to come develop in a professional environment, that's why I wanted to get the majority shareholder of this club.   "We need to be in a position of strength where we can make those decisions and not rely on anyone, that's what I'm most grateful for," Bunbury explained as he noted that he already signed a new coach to bolster his ambitions to take the club to new heights.
At present, the club, which was founded in 1938, is understandably made up of Portuguese players, complemented with a sprinkling of Brazilians, Columbians, South Africans and Japanese players.
The club is home to its venue called 'Campo Conde de Sucena' in the City of Sintra. It can accommodate 1500 fans.  The club is currently ranked ninth in the Campeonato de Portugal Prio 2017/18 season after 15 wins and the same amount of defeats.
Around the Web