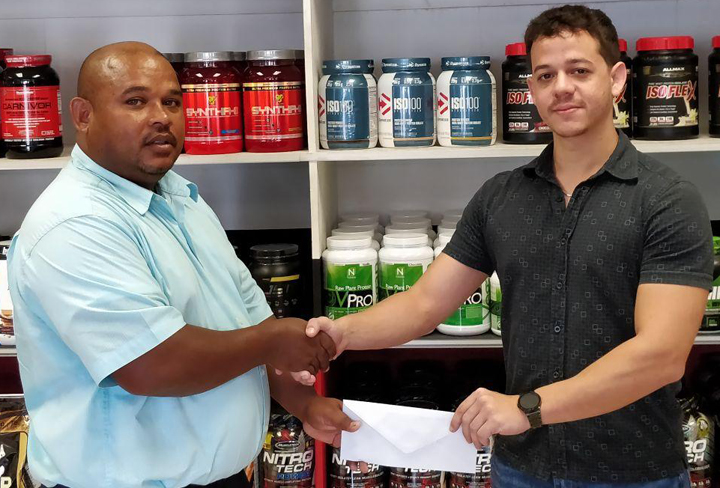 Leading supplement and fitness products supplier, Fitness Express, has once again answered the call for the strength sport of Powerlifting.
Representative of Fitness Express (47 Sheriff Street, Campbellville), Darren McDonald recently presented a cheque to Colin Austin, Treasurer of the Guyana Amateur Powerlifting Federation (GAPF),  to be the main sponsor of this year's Claude Charles Memorial Intermediate and Masters Powerlifting Championships.
The Championships billed for Sunday, will be held at the St Stanislaus College. Lift off time is scheduled for 09:00hrs and admission is set at $500.
Patrons can also look forward to the likes of Winston 'Little Master' Stoby, who will be competing in the Masters Two category, Frank Tucker, President of the Guyana Weightlifting Association in the Masters Three category and Farouk Abdool out of Hardcore Gym in Berbice.
Several young strongmen are expected to vie for supremacy in the Intermediate Category and Best Lifter for Novices Unequipped 2016, Carlos Peterson has already signaled his intentions to smash records. See you there.
Around the Web