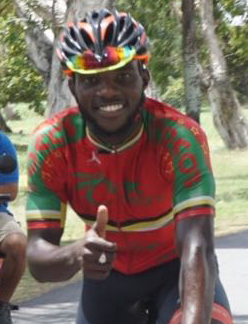 The nation's premier wheelsmen will unchain their competitive juices this weekend for a three-stage road race to commemorate the 52nd Independence Anniversary.
Organized by the United We Stand Cycle Club, the 145-mile event will start on Saturday and conclude one day later.
The 65-mile first stage rolls off at 07:30hrs outside the Ocean View Hotel, proceeds to Mahaicony and returns to the point of origin for the finish.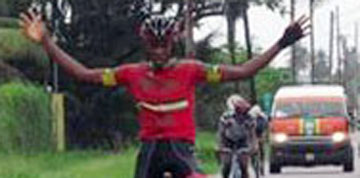 According to Assistant Racing Secretary of the Guyana Cycling Federation, Joseph Britton, the second stage which starts at 14:00hrs on Saturday will see the cyclists competing for 15 laps clockwise (approximately 25 miles) around the circuit of Homestretch Avenue and Hadfield Street.
On Sunday from 09:30hrs the action switches to the outer circuit of the National Park for the anti-clockwise 20-lap finale which is approximately 55 miles.
Britton disclosed that the first six overall finishers along with the top three junior and veteran riders will be handsomely rewarded. Britton also noted that Universal Auto, Cleon Melville and Oliver Young are some notable sponsors for the event. Usual suspects, Hamzah Eastman, Romello Crawford, Jamal John, Paul DeNobrega, Curtis Dey, Alonzo Ambrose and Junior Niles will be the ones to watch.
Around the Web