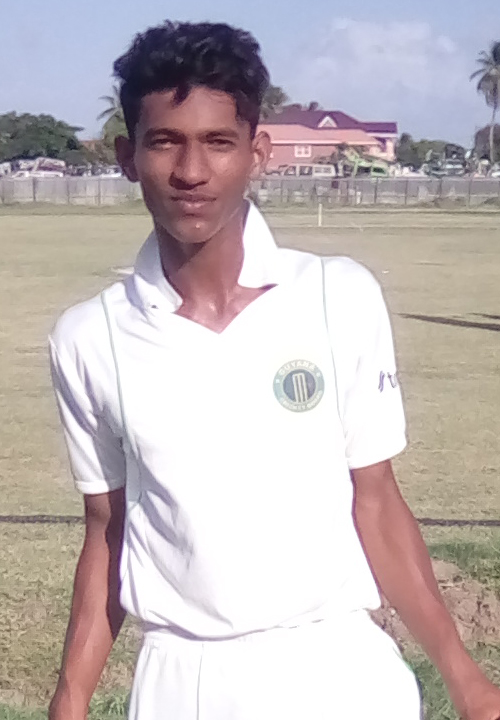 Demerara Under-17 all-rounder Andrew Samaroo produced a splendid all round performance yesterday to lead Cummings Lodge Secondary to a 107-run win over Bladen Hall Secondary at Lusignan Community Center Ground, East Coast Demerara.
While Essequibo Islands Secondary (EIS) defeated Parika Salem at the Tuschen Ground, East Bank Essequibo in the latest round of the 2017/2018 Guyana Cricket Board/ Demerara Mutual Life Assurance Society Limited/ National Sports Commission/National Secondary School Cricket League.
At Lusignan, two matches were slated but only one was played due to the rain. Cummings Lodge posted 160-4, before bowling out Bladen Hall for just 53. Across the river, Parika Salem struggled to 76, and EIS reached 77-6 in reply off of 19.4 overs.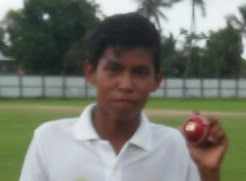 Cummings Lodge took first strike but were dealt an early blow when Mathew Jupiter was run out in the second over without scoring, but Samaroo and Guyana youth player Devanand Khemraj added 142 for the second wicket, as a series of confident shots reached the ropes. Samaroo, who was a member of the Select Under-17 team in the recent GCB Under-19 tournament, hammered seven sixes and two fours, while his partner smacked four fours and two sixes. In the end, Samaroo was caught attempting to hoist Shawn Cujoe, having top scored with 66. Khemraj was caught and bowled by Roberto Thomas for 53, but the damage had already been done, as Cummings Lodge posted 160-4 in 20 overs.
Bladen Hall found it difficult to bat on the track and stumbled to 53 all out. Thomas resisted with a spirited unbeaten 16, the only batsman to reach double figures, while extras accounted for 11 runs. Andre Geer was the pick of the bowlers, bagging 3-19, as he tore into the top order. Samaroo (2-15), returned with the ball and along with Daniel Goolab, 2-12, polished off Bladen Hall in 13.1 overs.
Meanwhile at Tuschen, Salem Parika, in form players, Wazim Mohamed and Travis Christian managed only 19 each, as their inexperienced side was exposed to spinners, Rayan Atkinson and Henry Gladwane Jr., who ripped through the batting to claim 5-12, and 3-11, respectively.
In reply, Atkinson returned with the bat to top score with 14, and despite the efforts of Shivraj Mohabir, 2-16, EIS coasted to the target with four wickets in hand and 9.2 overs to spare.
EIS will now play the winner of the Essequibo Coast in the Essequibo County District final on Friday, May 18.
Around the Web