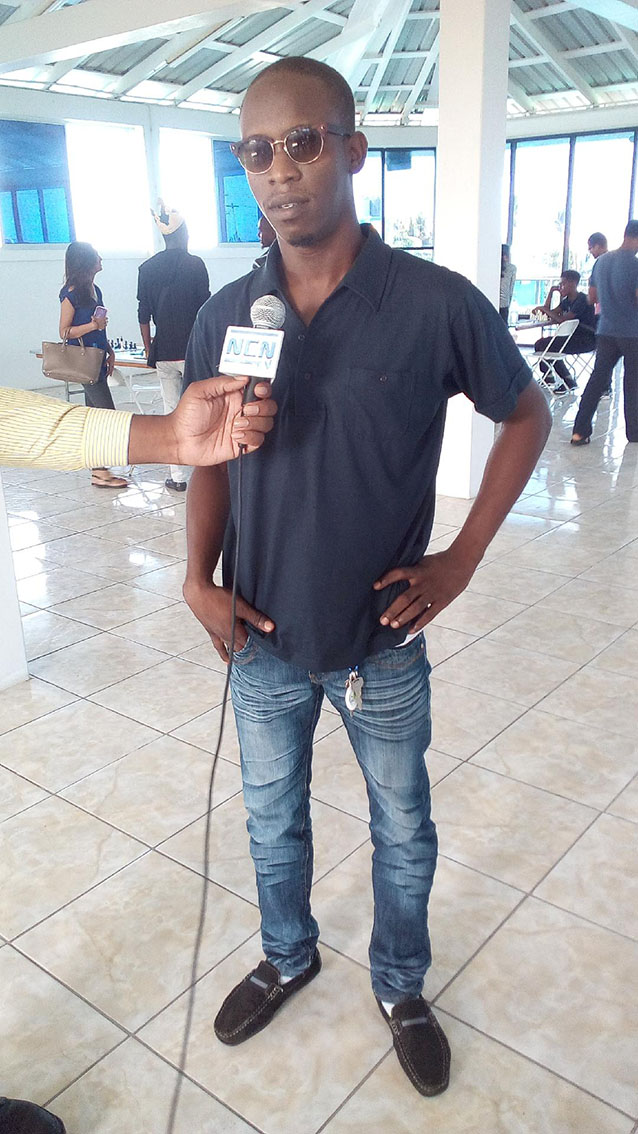 Candidate Master Wendell Meusa and Attorney-at-Law Yolander Persaud won their respective divisions when the Guyana Chess Federation staged its May Open Clash of Champions tournament Sunday at the National Aquatic Center, East Coast Demerara.
Meusa ended on 5.5 points, the same as Roberto Neto after seven rounds but the Swiss Manager Chess programme determined Meusa the winner on the tie break, said tournament director Irshad Mohammed.
Meusa suffered the upset of the tournament, going down to Loris Nathoo in the sixth round in a basic king and pawn versus king endgame.
Neto also held Meusa to a draw in a King's pawn end game.
Neto, with the black pieces defended solidly and neutralized Meusa attacks with some simplifying exchanges thus forcing a draw.
In the seventh round, Meusa, with the white pieces went for the solid London System but saw some stiff resistance from Calvin Giddings. Giddings, who missed a win in the middle game, lost in the endgame as Meusa converted a small advantage in a knight and rook versus bishop and rook endgame.
Taking third place was Glenford Corlette. Corlette defeated Nathoo by playing solid chess, pressing forward slowly to secure his win.
Even though he lost to Meusa and Neto earlier, Corlette finished on five points while Nathoo finished on 4.5, Giddings four and Davion Mars 3.5.
Marcellus, Pasqual Cornelius, Ghansham Allijohn and Jaden Taylor all finished on three points each.
Saeed Ali ended with one point while 12-year-old Savir Gocool did not get off the mark.
In the women's section, Persaud played undefeated in a double round-robin clash with FIDE Master Maria Thomas and Candidate Master Sheriffa Ali opting not to play.
Persaud showed her dominance as she defeated Waveney Johnson, Chelsea Juma and Sasha Shariff twice with both colors.
Juma was second followed by Shariff and Johnson.
Around the Web