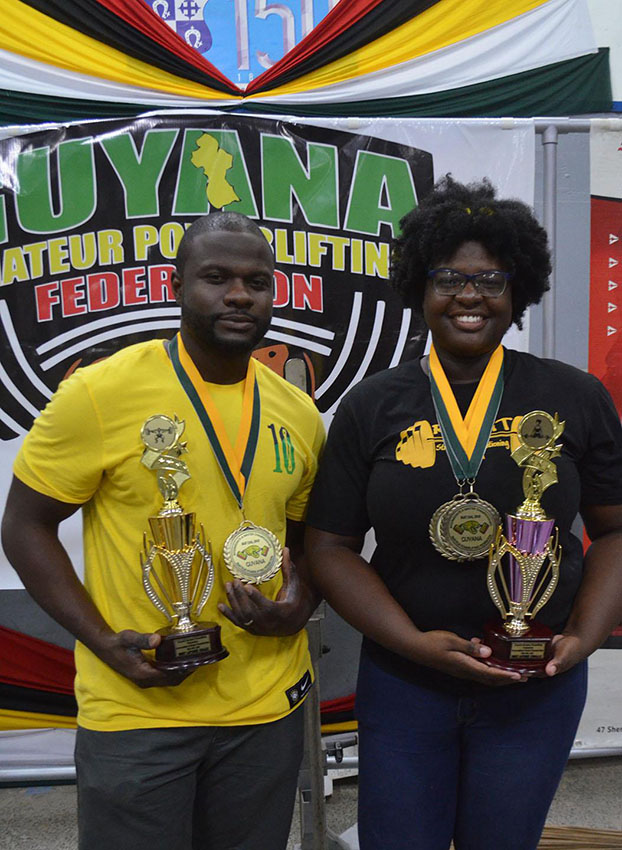 Runita White etched her name in the annals of local powerlifting history Sunday by becoming the first female to ever deadlift 195kg (429 pounds).
The 22-year-old 84+kg lifter completed the feat at the Masters and Intermediate Championships which was staged at the St Stanislaus College.
White, in full beast mode, also bench pressed 67.5kg and squatted 165kg.
Masters lifters, Nadina Taharally and Noel Cummings were also in record breaking mode Sunday. Taharally (72kg) set  new squat (135kg), bench press (70kg) and deadlift records (165kg) in the Open and Masters' class.
Cummings, lifting in the 66kg division, set squat (120kg) and deadlift (150kg) records. He also bench pressed 70kg.
National lifters, Vijai Rahim and Carlos Peterson guest lifted at the event organized by the Guyana Amateur Powerlifting Federation.  Full details in a subsequent article.
Around the Web