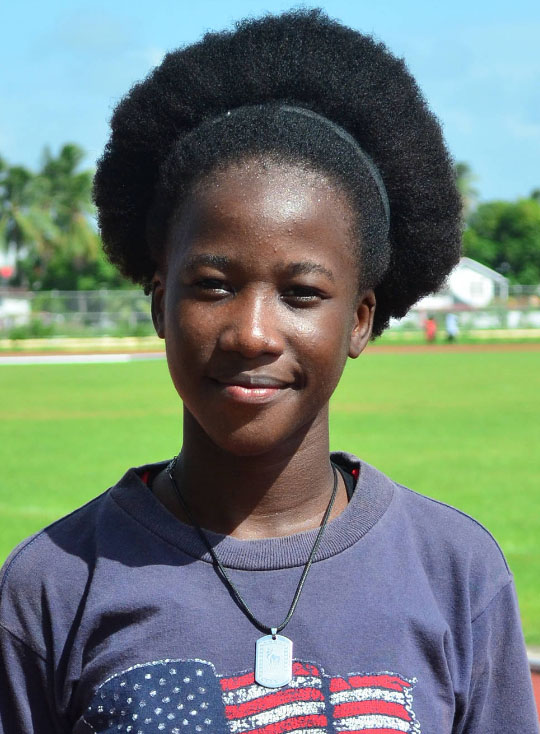 Usual suspects, Daniel Williams, Chantoba Bright, Samuel Lynch and Joanna Archer had standout performances this past weekend at the National Track and Field Centre when the Athletic Association of Guyana (AAG) hosted the 2018 National Youth and Junior Championship.
Vying for spots to represent Guyana at the World U-20 Championship in Finland, Youth Olympics Games in Brazil and the South American Youth Championship in Argentina, the athletes did not disappoint.
Williams won the Boys 100 and 200m events in 10.82s and 21.58s. Jason Tyrell (10.86s) and Christoph Dharry (11.38s) joined him on the podium in the marquee 100m while Tyrell (22.27s) and Shemar Garraway (23.08s) placed second and third in the half lap event.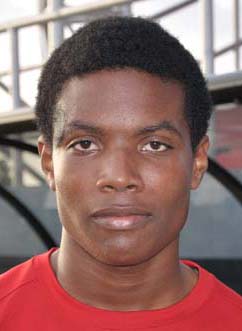 Bright, a gold medalist in the long jump at last month's CARIFTA Games easily won her pet event after disturbing the sand in 5.77m and the triple jump in 12.32m. Lynch also had a double, winning the 400m (50.23s) and 800m (1m:57.95s) events.
Bronze medalist at the 2018 CARIFTA Games, Archer cruised to her 800m victory in 2m:23.94s.
Rising star Brianna Charles of Running Brave Track Club, got some attention from the fans when she won the 200m Girls U-18 with a time of 24.91 seconds, beating CARIFTA and South America medalist, Deshana Skeete who came in with a time of 24.93 seconds. Great admiration went to Lionel Marks who out ran his competitors in the U-18 Boys 100 and 200 meters events.
While the championship was primarily for Under 18 and Under 20 athletes, some events were added for the Under 14, Under 10 and Senior athletes. Meanwhile, scoring the from the Youth and Junior events only, saw Running Brave winning the championship with 235 points, Police Progressive Youth Club in second with 200 points followed by Christianburg Wismar Secondary School in third with 136 points.
Around the Web