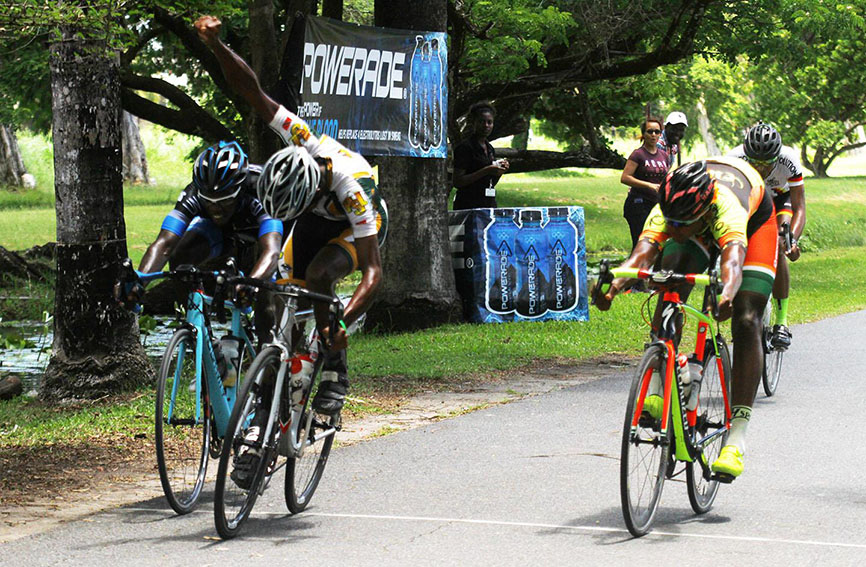 Curtis 'Chappy' Dey continues to be a model of consistency on the saddle this season.
One week after the Trojan PSL standout placed second in the Three-Stage Independence Road race, he took his talents to the National Park yesterday and sprinted off with the spoils of the feature 35-lap event of the PowerAde multi-race programme.
In perfect conditions for racing, Dey made hay in the sunshine, besting the quality field of riders to take the event in a brisk 1h: 14.56s.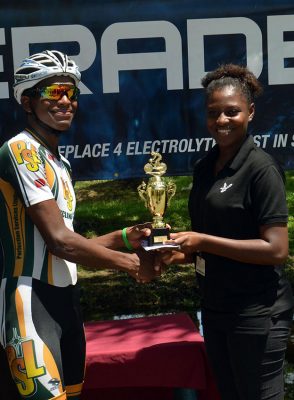 He led his breakaway mates Jamal John, winner of the three-stage and Andrew Hicks onto the podium.
Christopher Griffith and the United We Stand duo, Brighton John and Silvio Innis completed the top six positions.
Other winners yesterday included: Steve Vhisen (12-14 Boys and Girls), Shameer Bashk (veteran o-50), Junior Niles (veteran u-50), Brighton John (Juveniles) Sean Budhan (Mountain Bike) Jahvim Henry (BMX 6-9) Jaheim Henry (BMX 9-12) and Thurman Garbarran (BMX 12-14).
The cycle season continues today with a 20-lap event on the outer circuit of the National Park. The Team Alanis organized fixture rolls off at 13:00hrs. (Emmerson Campbell)
Around the Web