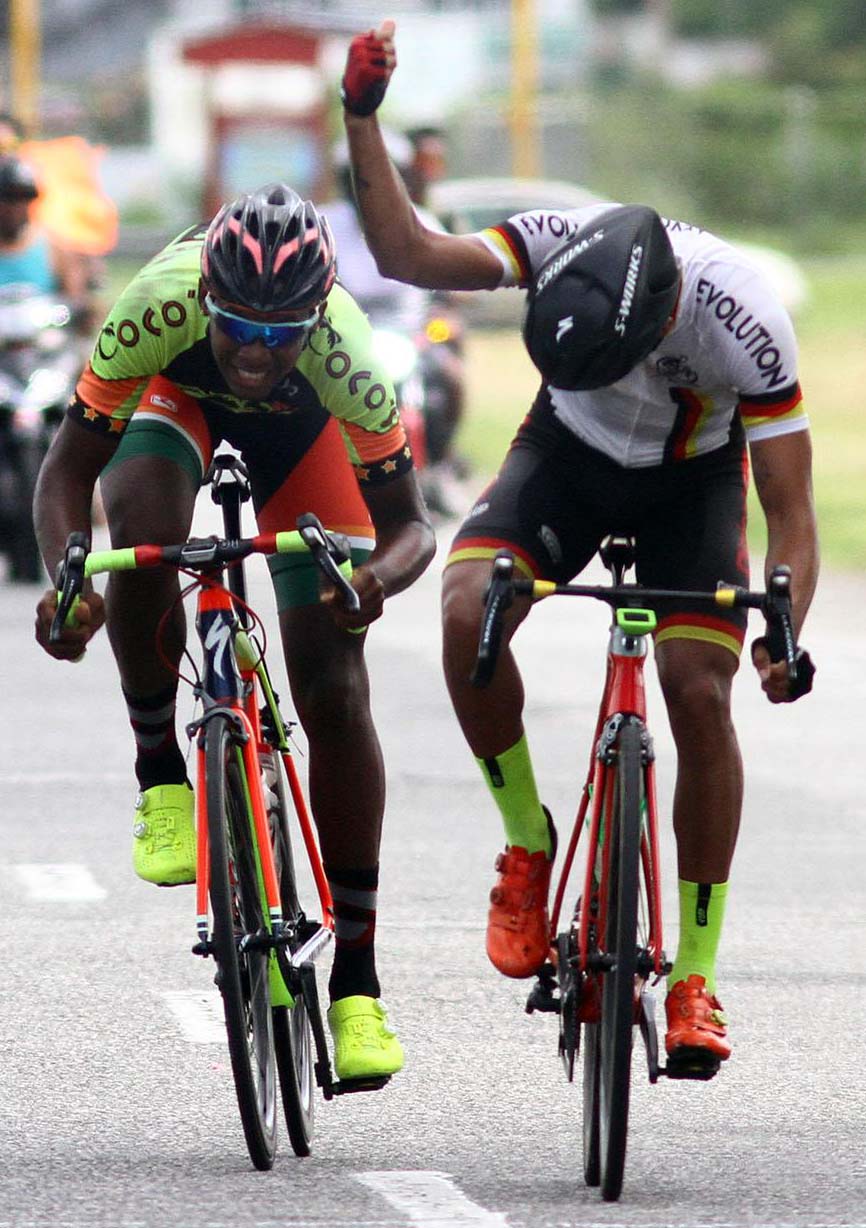 Paul DeNobrega has a knack for winning big money races.
A multiple champion in Guyana's most lucrative cycle events, the Ounce of Gold and the Digicel Breast Cancer road races, DeNobrega added to his bank account one again yesterday by carting off the spoils of the inaugural Team Alanis-organized Pre-Independence fixture to his resume.
Considered a top-three cyclist in the 592 along with Team Coco's Hamzah Eastman and Jamal John, DeNobrega won the 20-lap (47-mile) scorcher around the outer circuit of the National Park in a thrilling sprint finish.

The Team Evolution standout led his break away mates John and Curtis Dey onto the podium, lapping all but Junior Niles, Christopher Griffith, Deeraj Garbarran, Paul Choo-We-Nam and Jaikarran Sukhai who finished fourth to eighth in that order.
DeNobrega bested a quality field of wheelmen, earning the top honours of $40,000 cash in a brisk 1h:52.13s.
He added gloss to his victory by also winning six of the 10 sprint prizes which were worth $1000 each.
Dey and John pocketed two apiece during the lucrative O.G Shipping and Deliveries sponsored event.
Around the Web