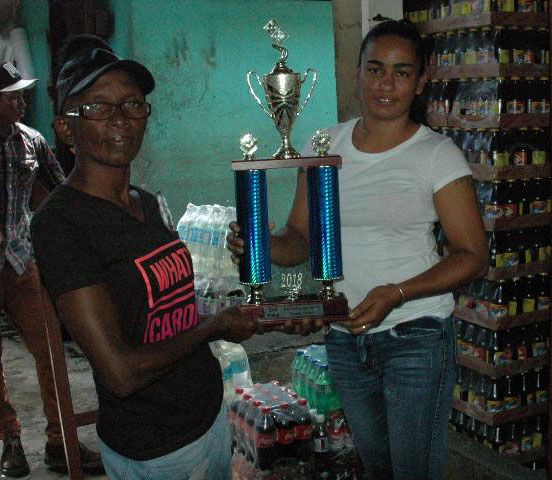 R&F Wholesale Depot joined the growing list of sponsors supporting the 'Champion of Champions' dominoes competition set to commence June 3rd.
Organised by Georgetown Domino Association (GDA) Organising Secretary, Mark 'Jumbie' Wiltshire, the tournament will be played at the R&R Sports Bar, Meadowbrook Gardens.
According to Wiltshire, the tournament will involve teams that finished first and second in earlier competitions along with teams invited from the counties of Demerara, Berbice and Essequibo.
Some of the teams scheduled to compete in the tournament are Gold is Money, All Seasons, Mix Up, Spartans, Rage, Providence, Gangster, C7, C6, Thunder, Phantom, R&R, Turning Point, Masters, Gold Star, Angels and OPKO.
Orange Walk, NIS, East Taxi Service, Sun Flower Hotel out of Essequibo, Rockets, Players, Uprising, Mark Fitness Gym, Yhip's Bakery, Lippy Lotto from Bartica, Golden Masters, Beacons, Medi-Care, Geology & Mines Commission, Caricom, Lil Boys and Lion are the invited teams. The first prize is $175,000 and a trophy while the second, third and fourth placed prizes are $75,000, $35,000 and $20,000 and trophies respectively.
On the individual side, the Most Valuable Player (MVP) and the Most Outstanding Female Player will receive $5000 respectively.  The other sponsors of the event include Dynasty Sports Club, All Seasons Racing Service, Tony's Jewellery, CBB&L Import & Export, South Land Trading and Boston Casting Jewellery among others.
Around the Web