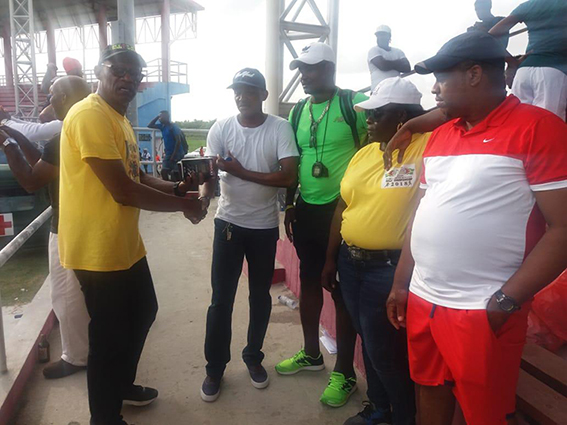 The Running Brave Athletic Club (RBAC) emerged as the top club following the Independence Relay Championships on Sunday at the National Track and Field Centre.
Athletes from RBAC won seven of the 15 events during the fixture which was organized by the Ex Athletes of Guyana.
The RBAC, regarded as the leading track and field club, bagged gold medals in the girls 15 and under 4x100m and 4x400m. The boys 15 and under 4x100m, the boys 19 and under 4×100 and 4x400m, the mixed 15 and under 4x250m and the mixed 4x400m events.
The Police Athletic Club placed second with four wins. Athletes from that club took the top honors in the men and women's 4x400m, the boys 15 and under 4x400m and the women's 4x100m races.
Meanwhile, during Sunday's fixture, USA-based Guyanese, Coach Kenrick Smith gifted a quantity of stopwatches to coaches to help aid the development of the sport.
Around the Web