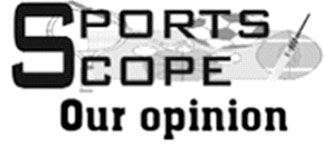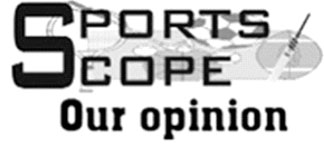 Traditionally, excelling in sport enables athletes to reap rewards and incentives of some kind. 
Standout athletes who represent their club, county or country with distinction in any discipline receive cash incentives and are respected and appreciated. 
But for local athletes, excelling on the international stage simply means receiving a photo opportunity and/or a plaque of achievement which has to suffice.
This irreverent norm must come to an end.
For far too long, those in charge of sport have treated sportsmen and women as more or less unofficial media personnel to get their picture posted or printed in the media.
It seems as though certain things in sport, usually of depressing nature only happens in Guyana.
Why is our country usually the last to catch on or copy? Why is it that our athletes are not compensated adequately, respected and appreciated like the others in the Region or further afield? 
What has happened to the long awaited Sports Policy?
What ever happened to the Lotto Fund that was meant for sport? These questions have different answers depending on who you ask. No one seems to have a definite answer.
Some 17 years ago the Philippines' former President Gloria Arroyo signed the Republic Act 9064—also known as the "National Athletes, Coaches and Trainers Benefits and Incentives Act of 2001," or "Sports Benefits and Incentives Act of 2001"—a law meant to benefit Filipino athletes and sports professionals.
The purpose of the Act was to "promote excellence in sports and through sports by providing for the welfare of national athletes, coaches and trainers competing for the country and particular benefits and incentives for those who have brought honour and recognition to the country by winning in international competitions."
As the said law states, deserving recipients registered under the Philippine Sports Commission (PSC) are to be given "cash and other non-monetary benefits to national athletes, coaches, and trainers". 
Why can't Guyana do something similar? It would not be reinventing the wheel and it does not to be of the same magnitude.Being rewarded for excellence has been part of humanity for as long it has been in existence. Incentives fuel performance.
Here is a list of some of the incentives the Filipino athletes enjoy are:
Twenty percent (20%) discount from all establishments relative to the utilization of transportation services, hotels, and other lodging establishments, restaurants and recreation centers and purchase of medicine and sports equipment anywhere in the country.
Minimum of twenty percent (20%) discount on admission fees charged by theaters, cinema houses and concert halls, circuses, carnivals, and other similar places of culture, leisure and amusement.
Free medical and dental consultations in private or public hospitals and similar establishments anywhere in the country and medical insurance program to be provided by the Philippine Health Insurance Corporation (PHIC).
A comprehensive social security programme to be formulated by the Social Security System within one hundred eighty (180) days from the approval of this Act.
Priority in existing livelihood programs being undertaken by various government agencies subject to the guidelines and qualifications by the implementing body
Priority in national housing programs, affordable "pabahay" loans and other housing opportunities subject to the guidelines and qualifications set by the National Housing Authority (NHA) or the Home Development Mutual Fund (HDMF).
Other benefits included scholarships, death benefits, and retirement benefits, with family beneficiaries as well.
Are not all man created equal? How is it that Filipino athletes are afforded such incentives but Guyanese have to settle for a mere photo opportunity?
Oh wait! There must be a Sports Policy to reward local athletes.
Why wait until The Sports Policy is passed to reward athletes. A policy can always be amended. How long more must our athletes continue to represent these 83, 000sqm with distinction but have nothing but a photo opportunity to show for it? This question also does not have a definitive answer. A stronger stand must be taken by the administrators and the athletes themselves or else there simply would not be any change of significance. The proverbial 'lip service' will continue.
Around the Web