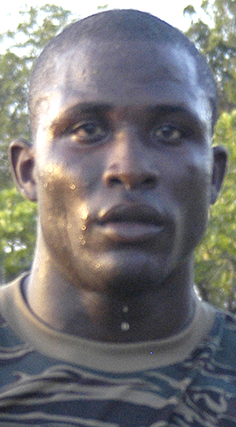 The Guyana Defence Force (GDF) rugby outfit picked up right where they left off and dispatched the Pepsi Hornets 33-7 when the 2018 Bounty Farm 15s League continued yesterday at the National Park.
GDF, holders of the 2017 edition of the League which was won two weeks ago, continued their winning ways with their trademark physical play on defense and potent offense.
National player, Avery Corbin recorded three tries to lead the militia men. Corbin got support from Glenroy Poole and captain, Dwayne Schroeder who also chipped in with a try apiece. 
Joseph Rahaman buried four conversions to add gloss to the score line for GDF. A try by Toby David and a conversion by Leon Greaves was all the offense the Hornets could generate as they were strangled by GDF's suffocating defense. 
After the GDF blanked the Hornets in the first half, rushing out to a 12-nil lead, they turned it up further in the second half scoring 21 more points while limiting the opposition to seven.
15s play will continue in two weeks as the Guyana Rugby Football Union will stage two sevens tournaments in the coming weekends, the GRFU 7s and the Roraima 7s.
Around the Web