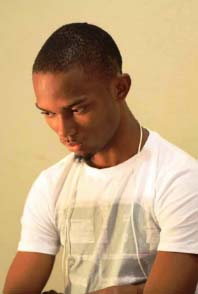 Guyana women's champion, Women FIDE Master (WFM) Maria Varona-Thomas heads a four-member delegation which  departed Guyana Tuesday for the 2018 World Chess Championships Qualifier sub-zonal which began yesterday and runs  until Tuesday.
The team comprises Varona-Thomas, Candidate Master Anthony Drayton, Loris Nathoo and Yolander Persaud.
This is the first time the tournament will be featured in Jamaica with nine rounds of action in the Swiss-system tournament.
The tournament has attracted top players from 11 countries including Aruba, the Bahamas, Barbados, Dominican Republic, Guyana, Jamaica, Netherland Antilles (Curacao), Puerto Rico, Suriname, Trinidad and Tobago, US Virgin Islands and Venezuela.
The winners of the Chess Championship Qualifier event will qualify for the Zonal which is the next stage of the Championships qualifiers. Furthermore, Chess Titles awarded by the World Governing Body of Chess are also up for grabs by the winners of the tournament.
Varona-Thomas was part of the action when the competition was hosted in Barbados back in 2016, finishing ninth, the best position by a female to represent Guyana.
Varona-Thomas became the first Woman FIDE Master (WFM) from Guyana, following her successful participation at the 42nd Chess Olympiad in Baku, Azerbaijan in 2016.
National Senior Champion, Drayton has been one of the few males to dominate chess on the local scene most recently matching National Coach Wendell Meusa in the last local competition.
Persaud ventured to Barbados in 2016 as well where she finished 26th but in 2017 has improved her game, playing undefeated in the May Open as well as booking her spot on the national team for the 43th Chess Olympiad in Batumi, Georgia.
Earlier in the year, Nathoo unseated Drayton to win the Sasha Cells Senior tournament in a head-to-head showdown.
According to Guyana Chess Federation vice-president, Irshad Mohammed, Varona-Thomas and Drayton would have had partial funding from the National Sports Commission while Nathoo and Persaud are self-funded.
Around the Web