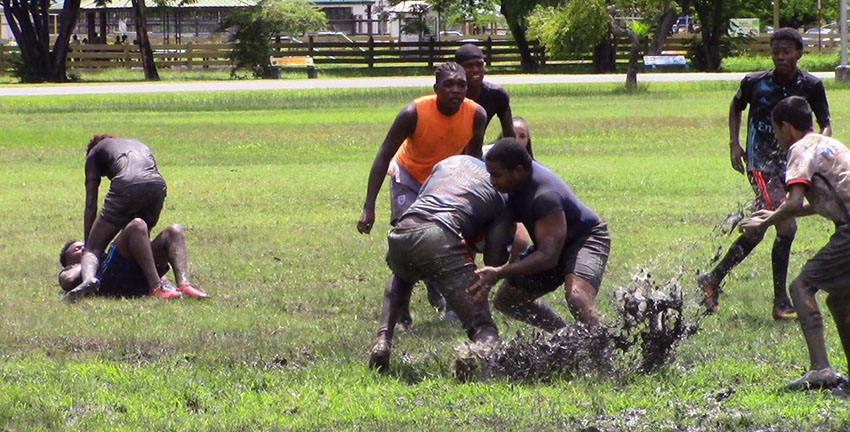 The typical May/June inclement weather has led to an unplayable surface of the ground at the National Park which has forced the postponement of the GRFU 7s originally scheduled for this weekend.
According to a member of the union, the 7s tourney will be pushed back to this weekend once the weather conditions are favorable.
However, the Guyana Rugby Union collaborated with the Guyana Olympic Association to observer Olympic Day 2018 with a day of activities for rugby players at the National Park.
It was all slush and pools of mud but this this not deter the over 40 young and energetic male and female rugby lovers from taking to the National Park rugby field in several friendly games in observance Olympic Day 2018.
The morning session saw U18 players from clubs, schools and orphanages along with several other organizations divided into groups to compete against each other in Touch Rugby.
According to one player is was a joy to be playing among persons his age group. The young man said in spite of the conditions he had a wonderful time.
The afternoon session saw the combination of senior female rugby players in action in a seven aside mix team scrummage.
The female squad is currently training for the RAN Seven Tournament in Barbados which is schedule November.
Medals were presented to the players by the Union after the activity on field.
Around the Web