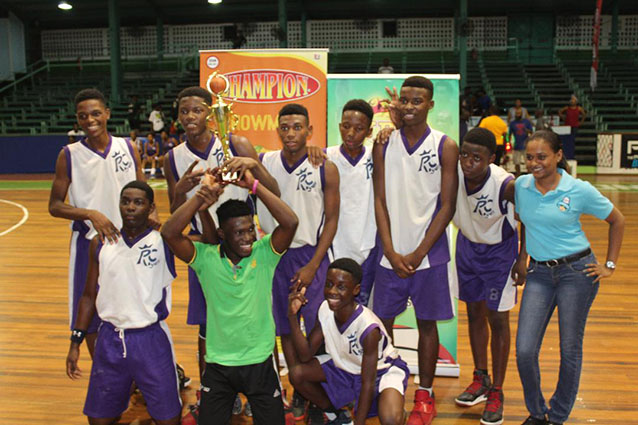 President's College clinched the boys U14, U16 and U19 titles, while Marian Academy secured the girls division when the Youth Basketball Guyana (YBG) 'Regional Conference' concluded on Saturday.
Played at the Cliff Anderson Sports Hall, Homestretch Avenue, President's College overcame Marian Academy 27-19.
Akeem Crandon amassed 14 points and 15 rebounds in the win while Jaden Daziel netted seven points for Marian Academy.
In the U16 title match, President's College defeated Marian Academy 28-20.
Gabriel Lim tallied a double-double of 13 points and 10 rebounds while Richard Semple chipped in with 12 points.
For Marian Academy, Jether Harris recorded a game-high 22 points and five rebounds.
In the U14 final, President's College downed Chase Academy 25-19. Malachi Baptiste tallied a double-double of 16 points and 11 rebounds while Omary Kewley recorded 11 points and 13 rebounds for Chase Academy.
Meanwhile, Marian Academy denied President's College a sweep of the titles by claiming the girls championships 15-9.
Jada Mohan top scored for the Carifesta Avenue unit with 12 points while Caron Bobb-Semple scored four points for President's College.
The tournament was sponsored by Edward B. Beharry and Company Ltd, Banks DIH LTD and the National Sports Commission.
Around the Web