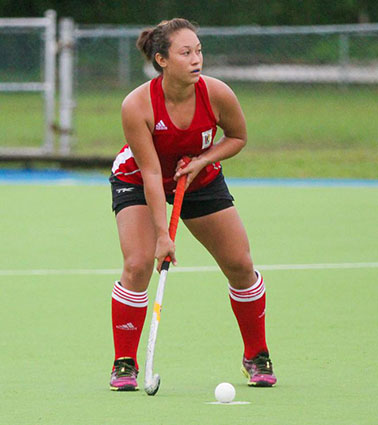 Guyana's female hockey team began the Barbados Hockey Federation (BHF) 2018 International Women's Hockey series on a positive note after walking away with a win and a draw on the opening day in Barbados. 
 The South Americans in their second match of the day edged past powerhouse Trinidad and Tobago 1 – 0.  
 The win came courtesy of a Marzana Fiedtkou penalty corner conversion which ultimately decided the outcome of the game, as she continued her consistent goal scoring run. 
Guyana in their first match of the day drew 1-1 with the hosts, a result which established the tone for the day. Shebiki Baptiste found the back of the net for the Guyanese. 
 The series which is sanctioned by the Pan American Hockey Federation (PAHF) will continue on Saturday, with Guyana playing Trinidad and Tobago at 15:45 hrs, while the Bajans will come up against Trinidad and Tobago from 9:00 hrs.
 The series is especially significant since all three teams will face each other again in the upcoming CAC games slated for late July in Colombia. (Royston Alkins) 
Around the Web