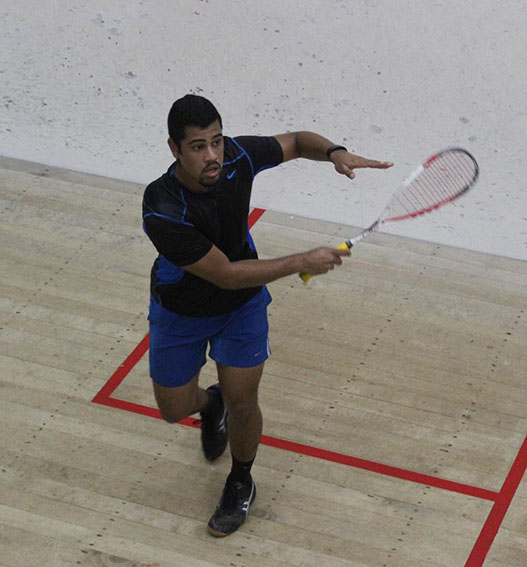 Action in 2018 edition of the Guyana Squash Association (GSA) Banks DIH – Rainforest Waters Senior National Championships shifted gear last evening as the men's semi-final places were decided. 
 The first quarterfinal match of the evening saw last year's finalist, Richard Chin using his experience and the wall blissfully to put on an exhibition for the small crowd by defeating Robert Fernandes in straight sets. 
 Chin executed some smartly-placed shots to win the first set 11 – 6 and continued to make Fernandes work with little to show for it as he surrendered the next two sets 6-11,  6-11.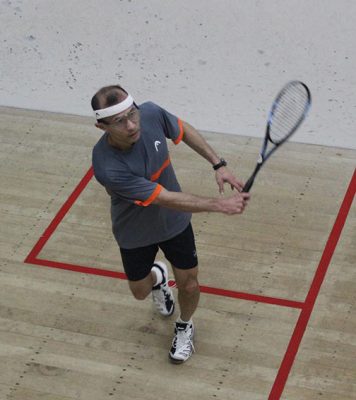 He will now matchup against Nyron Joseph in first semi-final after Joseph defeated Regan Pollard in their quarter-final bout.
Joseph also had a mini exhibition and was his usual animated self in winning  the match 11 – 6, 11 – 5, 11 – 6. 
 Also moving forward was the number-one seed and defending champion Alex Arjoon who will play Jason Ray Kahlil in the second semi-final.   
 Arjoon defeated Damian Da Silva in an intense duel 11-4, 11 – 8, 11 – 1 while  Kahlil defeated Shomari Wiltshire 3 – 0 in what was the most thrilling match of the evening. 
 Kahlil was nimble and looked sharp from the get go, striking the ball ferociously to take the first set 11 – 6. 
 He was pushed in the second set by Wiltshire who adjusted his game. The duo was entangled in an exciting rally which lasted nearly two minutes before Kahlil won the second set which went down to the wire 14 – 12. 
 Kahlil, who represented Guyana at 2018 Commonwealth Games in Australia, stuck to the task after being pushed by Wiltshire to win the match by taking the final set and the game 11 – 2 to set up and exciting affair against Arjoon.
 In the other results of the evening, Garfield Wiltshire and Brian Young notched up wins the round robin veterans category. 
Wiltshire defeated Tony Farnum 11 – 4, 11 – 5, 11 – 2 while Young eased his way past Lloyd Fung – A – Fat 11 – 6, 11 – 3, 11 – 4.
 In the plate category of the men's competition, Samuel Ince – Carvalhal defeated Joshua Abdool 11 – 9, 11 – 3, 11 – 5. 
 Similarly, in the lone female plate match of the evening, Kirstin Gomes pulled through to take a five-set match against Madison Fernandes 3-2. The score line read 12 – 10, 7-11, 6-11, 11 -7, 11 – 8. 
Around the Web