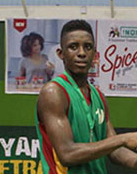 Guyana secured an historic final's berth in the International Basketball Federation (FIBA) AmeriCup 2021 Caribbean Pre-Qualifiers, overcoming Barbados 76-71 yesterday at the Anthony Nesty Sports Hall, Suriname.
It was the fifth consecutive win for the undefeated Guyanese, who now qualify for the AmeriCup tournament in 2019. They will now tackle the winner of the Suriname and Antigua and Barbuda match today in the final.
Ray Victor led the Guyanese with 25 points and six rebounds. He was assisted by Anthony Moe, who scored 17 points and had six rebounds and Stanton Rose who registered 15 points and seven rebounds.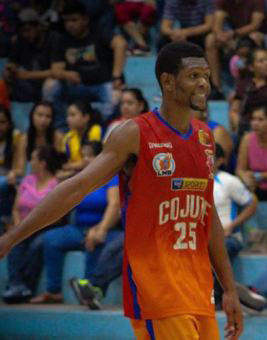 Adding eight points each were Travis Burnett and Shane Webster. For Barbados, Andre Lockhart top scored with 24 points while Akeem Marsh assisted with 12 points and 10 rebounds and Saeed Norville 12 points and seven rebounds.
Chipping in with seven and six points respectively were David Gill and Charles Vanderpool.
The match started perfectly for Guyana who romped to a commanding 32-15 lead at the end of the first quarter.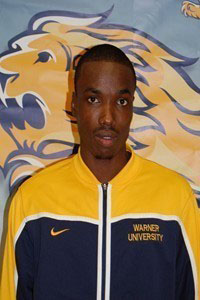 However, Barbados responded brilliantly in the second quarter, outscoring Guyana 26-13 to cut the deficit to 41-45 at the halftime interval.
The third quarter proved to be a low scoring affair with Guyana marginally out-shooting their opponents 15-12 to enter the final period ahead at 60-53.
Guyana then held off a late surge from the Barbadians in the final exchanges even though they were outscored 18-16.
Around the Web