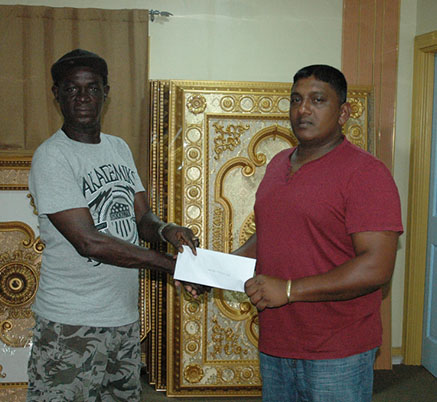 Turning Point Sports Club will come alive today when Boston, Wiltshire and James (BWJ) host an Open dominoes competition for all interested teams starting at 14:30hrs.
According to a release from the organisers, cash prizes totaling in excess of $375,000 will be up for grabs with the winners set to receive $200,000 and a trophy.
Second, third and fourth place finishers will receive $100,000, $50,000 and $25,000 respectively and all prizes are guaranteed.
Entrance fee is $12,000 per team and the Most Valuable Player will be awarded $5,000.
Meanwhile, Y2K Construction joined a list of sponsors when CEO Shaharazudeen Osman handed over a cheque for an undisclosed sum to Mark 'Jumbie' Wiltshire, at the entity's Head Office on Broad Street recently.
Wiltshire thanked the company for its support and promised that the tournament will be run in an ideal manner, befitting the wishes of the sponsors.
Around the Web