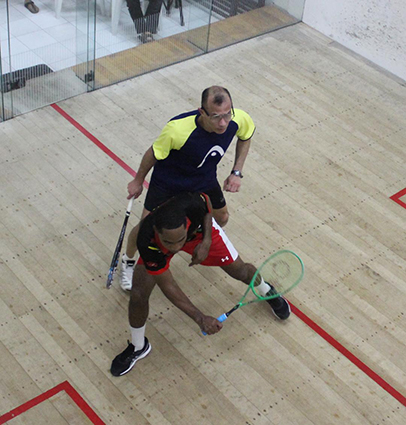 Action in the 2018 edition of the Guyana Squash Association (GSA) Banks DIH – Rainforest Waters Senior National Championships will conclude today with some exciting finals billed for the Georgetown Club Squash Courts. 
 The men's category will see a repeat of last year's final with Richard Chin and Alex Arjoon expected to present yet another treat for the sport's followers. 
 Chin, en route to the final, displayed his superiority and experience over a younger competitor in Nyron Joseph to take the first set 11 – 5.
 His reflexes were something to admire and his superior skill level wore out Joseph who surrendered the next set 8-11.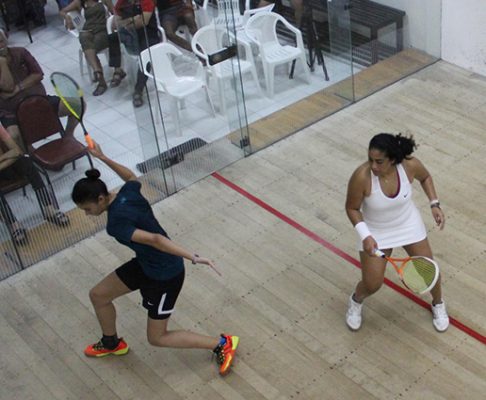 Joseph, nonetheless, held his composure and struck back by matching Chin's exploits with a commanding 11 – 8 and 11 – 5 third and fourth set wins to make the contest interesting.
 Chin, however, after a change of shirt, which perhaps swayed the pendulum of the game his way, closed out the match by taking the fifth and final set 11 – 2, ending a beautiful game of squash. 
 Arjoon, on the other hand, defeated Jason Kahlil 11 – 7, 11 – 4, 5 – 11, 11 – 5.
 In the first women's semis, number one seed Mary Fung – A – Fat humbled her junior counterpart, Abosaide Cadogan 11 – 2, 11 – 2, 11 – 4 to breeze her way into the grand finale. 
She will take on Guyana's most recent junior CASA girls Under –  19 gold medallist, Taylor Fernandes who faced a much steeper challenge in her win over Ashley Kahlil in the other semi-final. 
 It was a match of interest for many reasons, none more so than to fortify the number two seed which saw Fernandes responding to everything hurled at her by Kahlil to take the first set 11 – 6. 
 Fernandes, in the following two sets, continued to thwart a number of sturdy efforts from Kahlil with tact and resilience, displaying excellent ball and player awareness to take the next two sets 11 – 7, 11 – 6 to move her way into the final showdown against her Commonwealth Games doubles partner, Fung – A – Fat. 
 In other results, Tony Farnum defeated Lloyd Fung – A – Fat 11 – 6, 6-11, 11-5, 11-4 in the lone veterans round robin match while Shomari Wiltshire had the better of Damian Da Silva 11 – 7, 6-11, 11-6, 14 – 12 in the first men's plate semi-final. 
 Regan Pollard, on the other hand, defeated Robert Fernandes in the second men's plate semis to set up a battle against Wiltshire. He won that encounter 11 – 8, 11 – 7, 11 – 5.
Around the Web