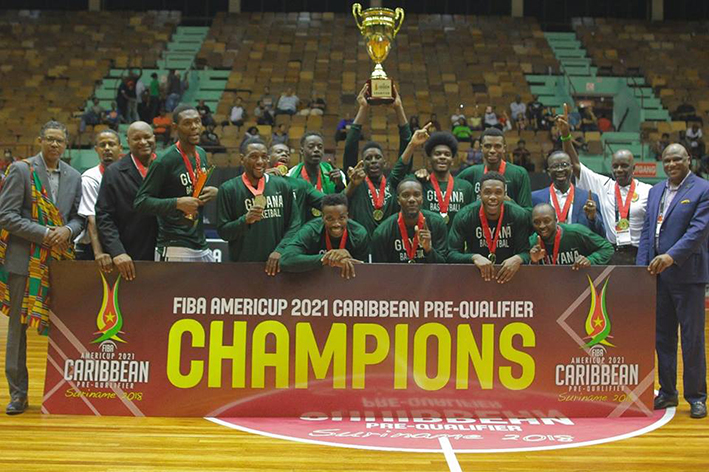 History was created on Saturday as Guyana secured International Basketball Federation (FIBA) AmeriCup 2021 Caribbean Pre-Qualifiers championship, defeating Antigua and Barbuda 83-70 at the Anthony Nesty Sports Hall, Suriname.
Captain Stanton Rose led the Guyanese with figures of 23 points, seven rebounds. The next best scorer was Ray Victor with 13 points, six rebounds and six steals.
Contributing 12 points, six rebounds and six steals was Shane Webster, while Anthony Moe added 12 points, seven rebounds.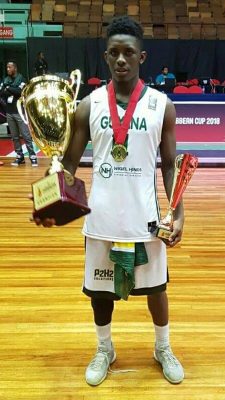 For Antigua and Barbuda, Bryan Matthew recorded 13 points, six rebounds, while Vivian Destin tallied 12 points, five steals and Cohen DeSouza amassed 10 points, seven rebounds.
Chipping in with eight points was Kareem Meade. With the result, both teams qualify for the AmeriCup Caribbean Qualifiers in 2019.
Guyana secured wins over Grenada, Suriname, St. Vincent and the Grenadines, St. Lucia and Barbados in route to the title.
The match started brightly for the Guyanese, as they secured a 21-15 lead at the conclusion of the first quarter.
The taller Antigua and Barbuda unit reduced the deficit in the second stanza, outscoring Guyana 24-20 to trail 41-39 heading into the halftime interval.
Guyana maintained their advantage heading into the final period, netting 23 points while restricting Antigua and Barbuda to 21 points to lead 64-60 at the end of the third quarter.
The championship was then sealed, as Guyana out-shot their opponent by a 19-10 scoreline.
Around the Web