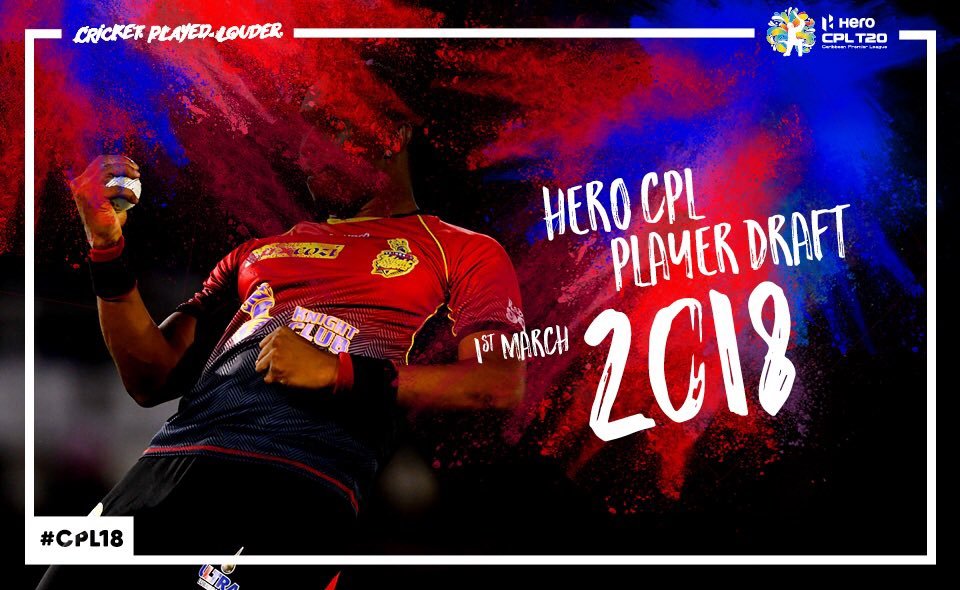 Guyana will now host seven matches including two playoff matches of the 2018 HERO Caribbean Premier League (CPL).
The home of the Guyana Amazon Warriors (GAW) was officially made a host venue of the playoffs for the first time yesterday.
This information was disclosed by CPL's Chief Operations Officer (COO) Pete Russell at a press conference at the Marriott Hotel yesterday.
This year also marks the first time Guyana will play all its home games in Guyana, having in the past used a neutral venue.
Miller noted that the prices for these matches which are scheduled for September 11 and 12 respectively will not be that much of a difference from the group matches.
"We will be guided by what the local price is… it wouldn't be much more than the home games, if at all but we might even keep the price the same and will be discussed in the next two days
According to Miller, this was always in the pipeline and a collaborative effort by CPL and the Government of Guyana, notably Minister of State Joseph Harmon.
In fact, the COO levied for the hosting of the finals, something which he believes will happen in the future but for now, it is all about making a good showing with the playoffs.
Russell noted that Guyana has always been an exciting place to host matches and boasted some of the best crowds in the tournament but it was not an easy task to get the matches here, particularly since Trinidad and Tobago and the United States of America were gunning for the matches as well.  The COO added that this was solely on CPL and indicated that the government was not putting any funds into the event.
"So the government isn't putting any money into this, for them it is just to make sure CPL has the right to play the games here and does so in the most effective way possible both for them and for us," Russell said.
As it relates to the issue of Guyana being named a venue later than the other territories, the CPL executive stated that CPL was here since November last and was not in communication with the Minister of Sport, but rather Harmon.
Directly relating to the group matches, he stressed that CPL is not responsible for those matches to an extent adding that it is the responsibility of the home team to finalize agreements for the matches while CPL focused on the playoffs and final.
GAW are looking to break the jinx in the sixth season with a new coach in the form of Johan Botha, Assistant Coach, Rayon Griffith and a captain to be announced.
The CPL will run from August 8 to September 16.
Games for Guyana:
9 August GAW v St. Kitts and Nevis Patriots 6pm
11 August GAW v St. Lucia Stars 4pm
12 August GAW v Barbados Tridents 6pm
8 September GAW v Jamaica Tallawahs 8pm
9 September GAW v Trinbago Knight Riders 6pm
11 September TBC v TBC 6pm
12 September TBC v TBC 6pm
Around the Web