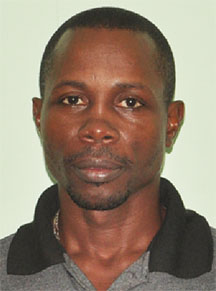 The third in a series of U-16 semi-monthly competitions geared towards sharpening the tools of pugilists ahead of next month's Caribbean School Boys and Juniors Tournament will box off today at the Andrew 'Sixhead' Lewis from 13:00hrs.
According to President of the Guyana Boxing Association (GBA), Steve Ninvalle, for the first time boxers from the Hand in Gloves Gym in Mahdia will be putting their talents on display in the city.
Simon Pures from gyms like Forgotten Youth Foundation, Harpy Eagles, Young Achievers, Vergenoegen, Carryl, Rose Hall Jammers and Pocket Rocket will also be in the ring.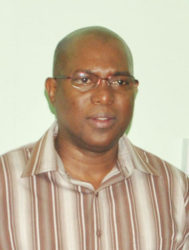 In excess of 15 fights are carded for today.
Ninvalle reminded that today's fixture comes on the heels of competitions staged on June 9th and 23rd.
He added that the next one will be held on July 21 followed by the final competition on August 4 which will be used as a qualifier for the August 17-19 international fixture slated for the National Gymnasium.
Ninvalle also reminded that Grenada has already sent in their registration forms of three males and one female boxer.
He added that Jamaica, Cayman Islands, Trinidad, Barbados and St Lucia have also signaled their interest in competing at the
Said Ninvalle "Currently, Antigua is awaiting word from their Ministry of Sport". Ninvalle stated that he expects contingents from about 10 foreign nations competing at the international event.
AIBA certified Coach, Sebert Blake is tasked with overlooking proceedings for the Pepsi sponsored competitions staged on a fortnightly basis.
Around the Web