By Charwayne Walker
Suriname was where it all started.
Some 61 years ago, in May, 1957, a British Guiana basketball team, led by playwright Ken Corsbie, managed by Claude Vieira and coached by Clairmonte Taitt, made its inaugural tour to neighbours Suriname.
The team played two matches against the top Suriname clubs China Little Devils and Independent.
Against China Little Devils, the British Guiana lost 48 -73 with Deryck 'Bull' Burnett top scoring  for British Guiana with 22 points. The tourists also lost to Suriname champs Independent by 49 points to 68. Strangely enough Suriname was the host when the first male and female basketball clubs from British Guiana made their debut international tours.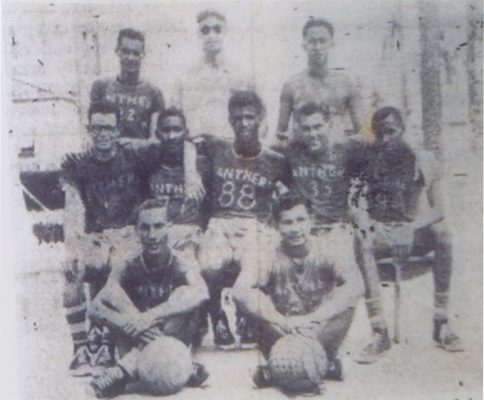 Pioneers Dan River Panthers male team toured Nickerie in July, 1957 and played two games against Suriname's club teams. 
The historic Dan Rivers Panthers Team was: Deryck 'Bull' Burnett- captain, Sandy McDonald, Ken Corsbie, Stanley Devonish, Peter Kaufmann, Sherton Lee and Kay Franker.
In October of the same year 1957, the Ravens Female Team, the first local female side to tour Nickerie was led by Joan Granger sister of President David Granger.
The historic Ravens female team was: Joan Granger, Esther Gullen, Elsa Harper, Joyce Lalljee, Anne Mittleholzer, Cherry Blackman, Stella Odle, Doris Hinds and Aria Taitt-Chaperon.
The British Guiana International Exposure Squad to Suriname, May 1957 first team to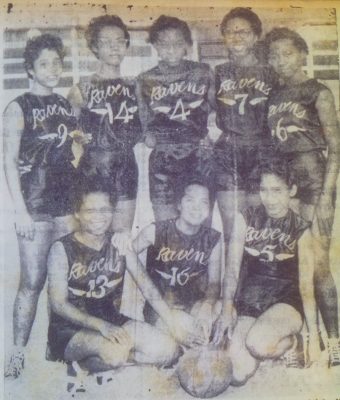 represent their then colony at international basketball: Ken Corsbie- Captain, Ronnie Gaskin, Stanley Devonish, Godfrey 'Chin' St. Hill, Roy Yansen, Deryck 'Bull' Burnett, Carl Spence, Lawrence Taitt, Sandy McDonald, Peter Kaufmann, Clairmont Taitt –Coach and Claude Vieira –Manager.
Now, 61 years later in June, 2018, Guyana's national basketball team, led by Stanton Rose, managed by Nigel Hinds and coached by Andrew Hercules won its first CARICOM Basketball Championships at the Anthony Nesty Sports Hall, Suriname.
As this nation, still buoyed by Rose and his troops' triumph that silenced Paramaribo, reflects on the past histoty of Guyana's basketball, it is time to salute Ken Corsbie's soldiers that started the battle in 1957. For those who may have passed on, sleep on champs, you fought a great fight. Skipper Stanton Rose and his troops proved that there is indeed light at the end of the, long dark, tunnel of 61 years.
Around the Web