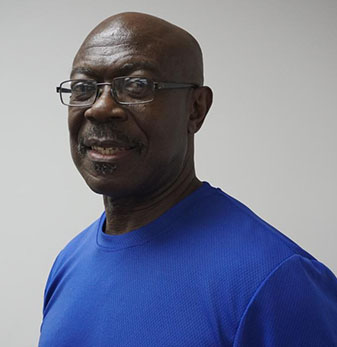 Chairman of the CAC Judges Committee, Errol Williams is currently in Guyana to facilitate a seminar ahead of the National Senior Bodybuilding Championships tomorrow.
Williams met with some of the athletes last evening at the Giftland Mall, outlining some of the keys to victory while disclosing some of the agendas on the two-day seminar which starts today from 10:00hrs at the admin building at the mall.
Said Williams yesterday "I am here to upgrade the judges. Basically to do a seminar which involves testing and they will actually be doing some actual judging at the show, so I will be evaluating them there also."
The Antiguan who is on his second visit to the 592, added "This seminar will be very detailed, it will cover everything like muscle development, muscle separation, symmetry and proportion, grooming, presentation and the whole works.
Williams added "The judges will be trained to identify the best athlete that fits that criteria."
Notes: Venue: The Giftland Mall Complex, Plantation Pattensen, East Coast Demerara
Dates & Times
July 14th -10:30AM
July 15th- 7:00PM at Parc Rayne
Fees: Fee for participation GY$5500 or US$25. Training materials and refreshments provided.
All participants in the seminar will take part in the theoretical training today and will be tested on said training material. Tomorrow, all judges seeking certification will back bench the current judges and given the opportunity to judge and be graded. This course provides a stepping stone towards IFBB Judges certification. Feel free to make full use of Williams' vast knowledge and experience in the field of judging.
Around the Web