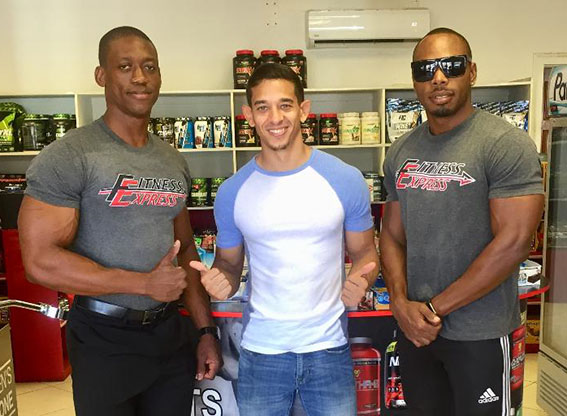 Fitness Express athletes, Kerwin Clarke and Emmerson Campbell were lauded by the CEO of the entity, Jamie McDonald for winning the bodybuilding and physique titles at the just concluded National Senior Championships.
McDonald, a long standing benefactor of the strength sports in the 592, was pleased with the performances of the two standout musclemen.
With the backing of the leading local supplement and gym equipment supplier, Clarke, a five time nationals champion and Campbell, a three-time national champ will move on to represent Guyana next week in Mexico.
The pair along with other members of the national team will be competing at the annual CAC Bodybuilding and Fitness Championships.
Clarke grabbed gold at the last edition while Campbell earned a silver medal. Both athletes thanked McDonald for his support and vowed to do their best at the international fixture. 
Around the Web