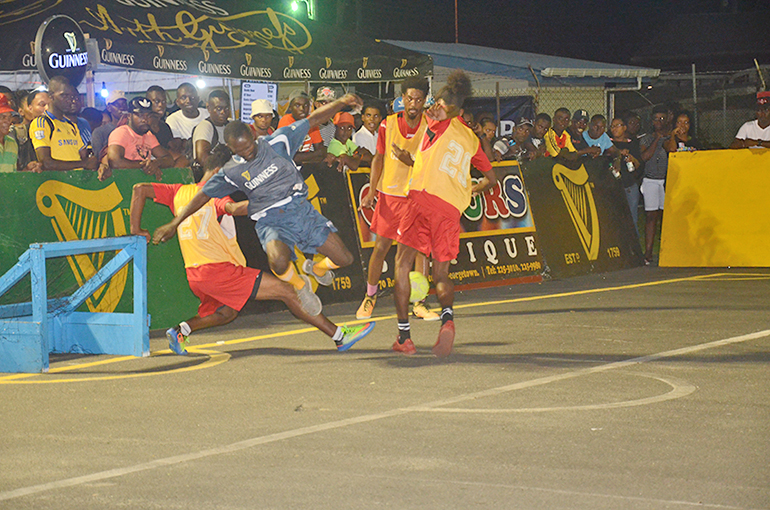 All roads will lead to the Pouderoyen Tarmac tonight, when the eagerly anticipated Guinness 'Greatest of the Streets' National Championship, commences with eight fixtures.
In the opening fixture at 19:00hrs, West Side Ballers oppose Silver Bullets, while ESPN will match skills with Disconnection in the second matchup from 19:30hrs.
The third contest will pit Leopold Street against Dave & Celina's from 20:00hrs, while Showstoppers engage Swag Entertainment in the fourth affair at 20:30hrs.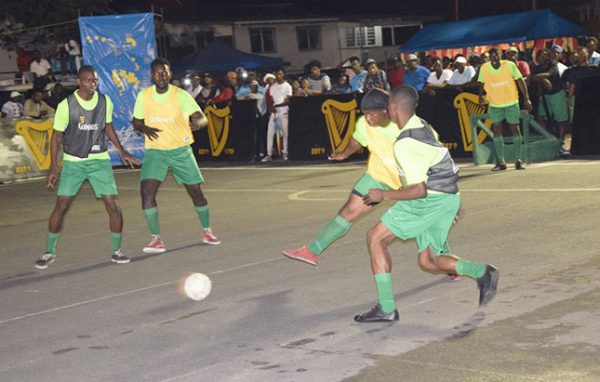 In the fifth matchup, ESPN battle West Side Ballers from 21:30hrs, while Silver Bullets tackle Disconnection Crew in the sixth showdown at 22:00hrs.
In the final two matches, Swag Entertainment battles Dave & Celina's from 22:30hrs, while Showstoppers lock horns with Leopold Street from 23:00hrs.
According to the coordinator of the opening night, Travis Best, "The tournament is expected to be highly competitive, with an outright favourite unable to be selected due to the competitive nature of all the competing teams."
Best further said, "The expectation is that highly competitive football will be on show and that the large fan base which is expected to descend on the venue with be treated to quality football on the night."
Meanwhile, Guinness Brand Manager Lee Baptiste said, "All systems are in place for a glorious tournament which is expected to exceed previous editions. The quality that will be on show will enthrall and excite the fans, with the grand finale set for the famous National Stadium, Providence. The decision to stage the final at this renowned venue will further legitimize the sport and illustrate its developmental pathway."
Each team will play two games in the group round, with the resulting group winner advancing to the semi-final round.
 A win during normal time will translate to three points, while a win on penalty kicks equates to two points. If teams are tied on points, goal differential will be utilized as the first tie breaker.
 If that is equal, the head to head record between the teams will be used once the teams have played each other. If not, goals scored will be utilized, followed by goals against.
 Each match will be of 20 minutes duration, with two 10 minute periods. If a winner is not decided within the aforesaid regulation time, kicks from the penalty spot will be utilized to decide the winner.
The tone for the pulsating championship is expected to be set tonight, as fans will finally witness the best teams from the respective communities' battle for the Holy Grail of street-ball.
The second night of the national street phenomenon will be staged at the Haslington Market Tarmac, on August 1st, Emancipation Day, with the grand finale slated for the National Stadium, Providence.
The decision to stage the event at the national venue is being praised by many fans, players and pundits, as a way of improving the image of the street football tournament, which is in its ninth year. 
  Complete Fixtures
West Side Ballers vs Silver Bullets-19:00hrs
ESPN vs Disconnection Crew-19:30hrs
Leopold Street vs Dave & Celina's All-Stars-20:00hrs
Showstoppers vs Swag Entertainment-20:30hrs
ESPN vs West Side Ballers-21:30hrs
Silver Bullets vs Disconnection Crew-22:00hrs
Swag Entertainment vs Dave & Celena's-22:30hrs
Showstoppers vs Leopold Street-23:00hrs
Around the Web