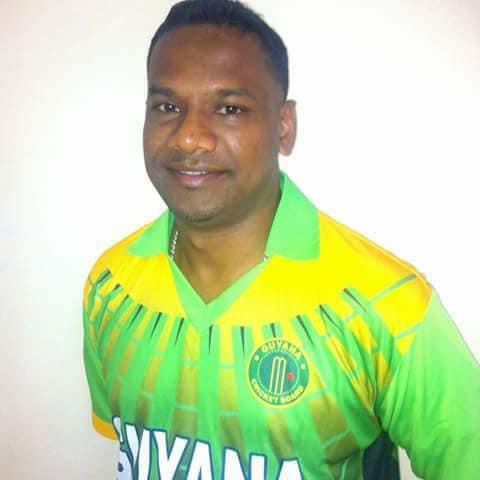 Manager/Assistant Coach of the Guyana National Under-19 team Andy Ramnarine wants the players to apply themselves as they prepare to defend their double titles in the Cricket West Indies Regional Under-19 50 overs and three-day tournament in St. Vincent later this month.
Ramnarine, in an exclusive interview with Stabroek Sport, said the team was gelling well with the majority of the players playing together since the Under-15 level.
"The team is gelling well, we had a one-week encampment and a warm-up match and I saw a lot of positives from the guys," Ramnarine said.
He noted that eight of the players from last year's successful side have returned and the new players come with a reputation worthy of their spots.
Ramnarine pinpointed the captain, Bhaskar Yadram, who has previous experience captaining the Under-15 team that won the regional title in Jamaica back four years ago.
Also, he said the experience some of the players have because of their stint with the West Indies Under-19 team will be a boost to the team.
Ramnarine added that the newcomers did not seem out of sorts having meshed with the others well which signals a good base for the team to transition into winning ways.
With the inclusion of Sachin Singh, who captained the Guyana national Under-17 side as well as the West Indies Under-16 side, the batting line up looks to be intimidating.
According to Ramnarine, young Singh has always been a budding talent with potential seen since he was at the under-15 level and was justified in the Under-17 level where his conversion has followed the expectations of many cricket pundits.
The team participated in a three-day warm up match where the batting crumbled for just 52 but their bowling pulled through leaving the experienced Guyana Cricket Board Academy 136-9 at the close of the first day.
Skipper, Yadram said the batsmen needed to apply themselves more and suggested that the players were a bit rusty with the rain affecting county cricket and the players having limited play prior to their encampment.
He agreed that the wicket was favouring the bowlers to the detriment of the batsmen but called on the players to learn from their experience and adjust while applying themselves better as they head into their title defence.
The team departs on Wednesday.
Around the Web