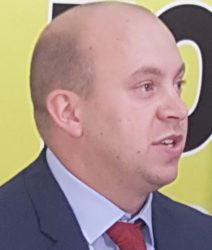 Veteran journalist Allan La Rose (Ras Wadada) sat down with Stabroek Sport for an exclusive interview in which he discussed the appointment of England- born Michael Johnson as the head-coach of the Golden Jaguars Senior Men's team.
Below are the answers to several questions posed to the experienced sports commentator.
SS:How much does Guyana stand to benefit from the appointment of Englishman Michael Johnson and given our limitations, should a home-grown approach had been taken in the appointment of the national coach?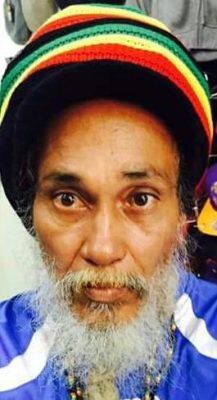 ALR:"It is very difficult to measure the benefits when there is no clarity as to his terms of reference with regards to his appointment as head coach, but considering what has recently surfaced in one of the most internationally recognized news media, it seems as though the GFF has undertaken a huge financial burden. According to the English-born Michael Johnson who will still hold his job as a resident Ambassador for Derby County FC in England, he will be going out for 10 days every month and there will be FIFA dates as well so there will be a lot of flying.
Add to that the already unknown figure, the other English-born Technical Director, is raking in and we might soon hear the GFF is in the 'Red'." 
"One would have thought that with a 'Green' foreign TD, Ian Greenwood, at this level in place, the just thing to have done was to appoint a local as the Head Coach as Brazilian Rene Simoes had, in Carl Browne, when he was appointed Jamaica's TD. The first thing he should have embarked on since his appointment as Head Coach of Guyana should have been a country-wide talent scouting. Simoes did it and unearthed so many talent that benefited the nation. A qualified badge without experience to support it means little since there is no substitute for experience and if it is a mandate by FIFA that all Head Coaches of national teams should be of a certain qualification then they should foot the bill." SS: The GFF has refused to divulge his financial and contractual obligations. Do you believe that this information should be public knowledge and why do you think the federation has opted against disclosing the information?
ALR:"Definitely, since this current GFF prides itself on integrity and transparency so it should be public knowledge. From all appearances this is a shady arrangement and no one must be surprised as the GFF has been known to make bungled decisions. The GFF must recognize the vital importance of what they love to preach – involving all stakeholders. The GFF cannot develop football alone and unless they acknowledge that fact and truly get all involved the 'Beautiful Game' will remain stagnant in Guyana."
SS:Given the financial constraints often associated with Caribbean and local football, do you believe this appointment was justified and beneficial given our lack financial stability?
ALR:"I will delighted if someone can convince me that it is justifiable and financially viable for the sport. Again because of the tight-lipped GFF it would be unfair to make any pronouncement on the benefits."
SS:Despite being appointed since months prior, the current head-coach has yet to disclose his developmental plan for the Golden Jaguars senior side. What are your thoughts on this unfortunate situation and who is to blame?
ALR:"Almost everything surrounding his appointment hinges on secrecy so I am not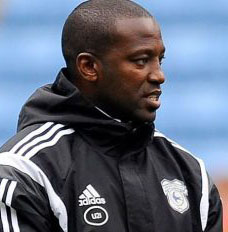 surprised that he has not disclosed or outlined a development plan going forward. One would have to assume that this is another best kept secret of the GFF. It is unfathomable to think that with just over a month before the first competitive match of the nation in a new CONCACAF Nations Cup Tournament the public and fans, whose support are very critical, are unaware of what is happening as it relates to team selection. Ultimately the GFF must be held responsible for this sad situation. One, must, however, take note of what the new Head Coach stated recently, `The body of the players are in England, hence why it works for me to be in England, but I also have players in the MLS and Canada'"
SS:The GFF has now under their employ an English coach and technical director. Do you believe this situation or occurrence has aided in our development especially from the technical director's position or had football locally descended further into the doldrums? 
ALR:"The sad reality and history of the sport here in Guyana is that it continues to be manipulated and abused by those that hold the reign. It is too early to make an assessment on TD's performance since his focus of attention appears to be with youth development and it will take more time to reap the fruits he has been planting. Never-the-less I am not impressed thus far with his contribution. It would be dishonest of anyone to say we have progressed on the pitch, locally and on the international scene. What was once the live-wire of Guyana's football is now at an almost dead-end after being left to denigrate by the powers at hand – the Georgetown Football Association (GFA)."
Around the Web