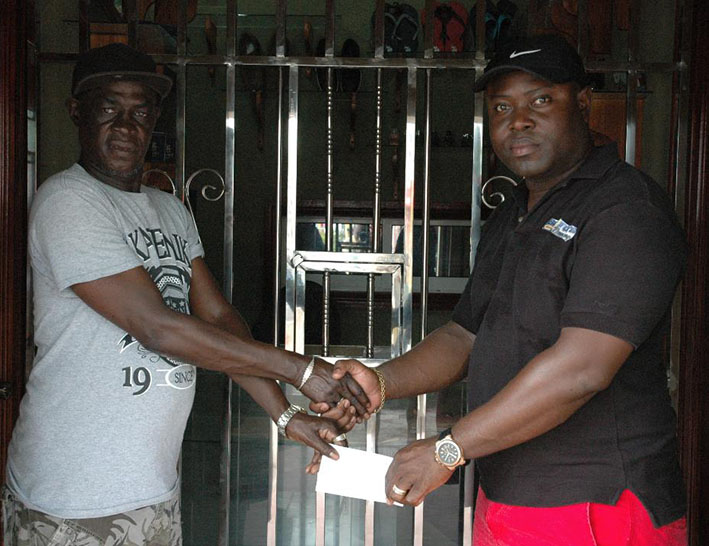 Chief Organising Secretary of the Georgetown Domino Association (GDA) Mark 'Jumbie' Wiltshire's Emancipation Day dominoes competition received a boost when Shemar's Trucking Service and Boston Pawn Shop offered support to the event.
During a simple ceremony that was conducted recently at the Company's location on Durban Street, Lodge, Managing Director Duean Boston handed over a cheque for an undisclosed sum to Wiltshire.
Wiltshire shortly after thanking the sponsor for his support, disclosed that the tournament is an open one where teams from all across the country are invited to participate.
Entrance fee is $10, 000 per team which must be paid on or before the start of play.
Wiltshire added that all prizes are guaranteed and interested teams can contact him on tele#665-5855.
Among the teams anticipated to participate are: Gold is Money, All Seasons, Mix Up, Spartans, Rage, Providence, Gangster, C7, C6, Thunder, Phantom, R&R, Turning Point, Masters, Gold Star, Angels and OPKO.
Double six time is 14:00hrs at President of the GDA Faye Joseph's residence at 1223 Gaulding Place, South Ruimveldt.
Around the Web