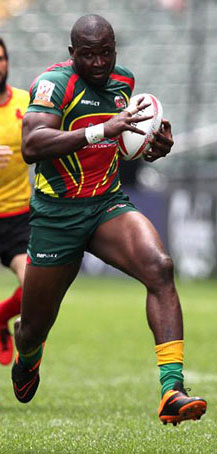 Guyana's National Rugby team the "Green Machine" got off to a blazing start with a 19-7 drubbing of Costa Rica in their opening encounter but lost to Mexico in their second match of the Central America and Caribbean (CAC) Games 2018 yesterday.
Avery Corbin saw Guyana well on their way of replicating their 2010 heroics by winning Guyana's only gold medal by a team in the Games by securing the first try less than 90 seconds into the contest. Ronald Mayers followed up with a conversion two minutes into the first half while Jamal Angus' try in the fifth minute say Guyana coasting to a 12-nil lead.
Costa Rica dug themselves back into the match with Benavides Monge and Rameriez Padilla landing a try and a conversion respectively to close the first half 12-7.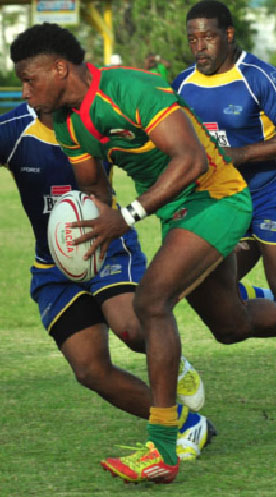 Corbin returned to sink in a conversion in the 18th minute while Claudius Butts' try late in the second half ended the contest 19-7.
Meanwhile in the second match, Guyana failed to capitalize on a 5-0 lead at the end of the first half as Mexico raced to the win with the score 10-14 in their favour. Butts placed Guyana on the scoresheet with a try in the sixth minute before Rodrigo Ripoll equalized with Mexico's first try and they then moved into the lead with a conversion from Andres Rodrigues in the ninth minute.
Rodrigues returned for his second conversion after Elhore Martinez scored Mexico's second try.
Guyna's Patrick King's try late in the second half was not enough for the Green Machine to come out on top.
Around the Web