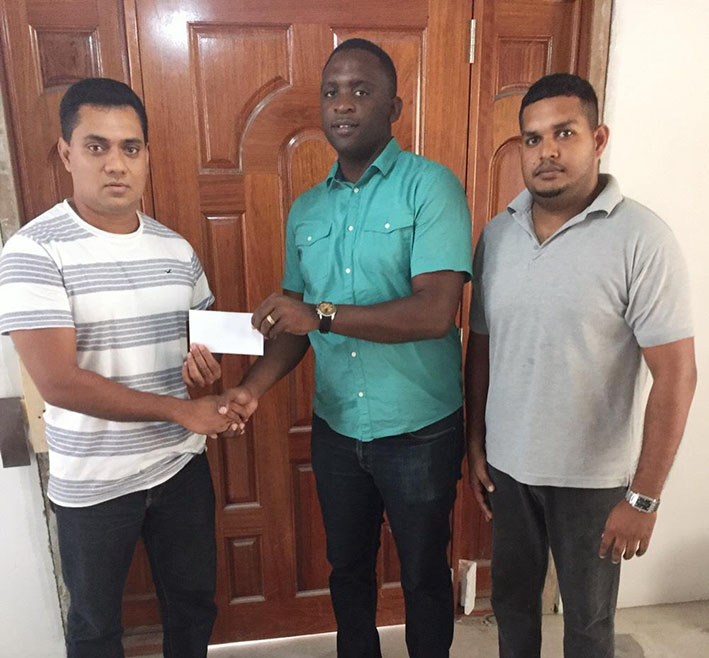 Dinar Trading is the latest organization to throw its support behind the New Era organized Futsal tournament underway in the Mining Town of Linden.
The tournament which has already attracted sponsorship from ExxonMobil and Mohammed's Enterprises, got underway July 27 and will continue today with a number of matches.
From 6.30pm, Quiet Storm will oppose Progressive, Young Kings will play Achievers   from 7:30pm, Haynes Hitters will oppose Hardball from 7:50pm, Trendsetters will play Swag at 8:30, West Side Ballers will go up against Presidential Family from 9:15pm and Figgy Green Jaguars will play Nut Genahsyde from 9:50pm.
In the photo above, Dinar Trading's Vishal Ram Persaud (left) hands over the sponsorship to New Era's Aubrey Major Jr for the 5th ExxonMobil/Mohammed Enterprise's New Era Futsal Tournament in the presence of Sayad Ahmad.
Around the Web