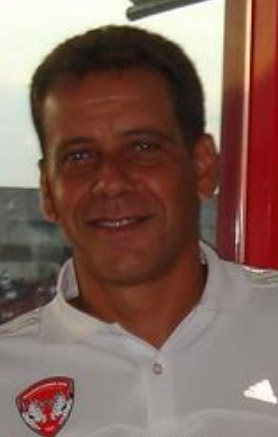 The Guyana Football Federation (GFF) has announced the appointment of Wilson Toledo as its Coaching Education Director, effective August 12th for a period of one year.
According to an official release from the GFF, the appointment was a result of GFF President Wayne Forde's visit to Brazil during the month of July and the federation's resulting partnerships with several professional clubs in the South American nation.
"Toledo, who will begin his assignment by joining the Golden Jaguars' 'Train and Play' in Brazil, has a varied scope of responsibilities including the following: supervising, guiding and directing the Coaching sessions of the Elite Clubs in order to improve the quality of Coaching at the Elite League level, developing a Coaching internship programme with the Football Federation of Brazil and other professional Football Clubs and institutions, and developing the player exchange programme with Brazilian professional and semi-professional Football Clubs," the release  stated.
Among the areas that will be his primary focus include developing coaches' understanding of methodology and delivery of football-specific fitness, educating elite coaches on training loads and periodisation to ensure players are able to deliver peak performance at all stages of the league, and educating coaches on implementing and delivering position-specific strength and conditioning practices within Elite League Club macro, meso, and micro cycles.
The correspondence did not disclose which club Toledo was attached to as part of the partnership involving the GFF.
Similarly, the release did not disclose Toledo's qualifications and whether he will be financially compensated for the services provided.
Toledo during brief remarks said, "The President has clearly described the vision of the GFF Executive Committee and their ambition to qualify for the FIFA 2026 World Cup.
I believe they have a comprehensive strategy for the development of football in Guyana and I am eager to take up this challenge.
I bring many years of international professional football development and academy programme that will certainly benefit the game in Guyana."
Around the Web