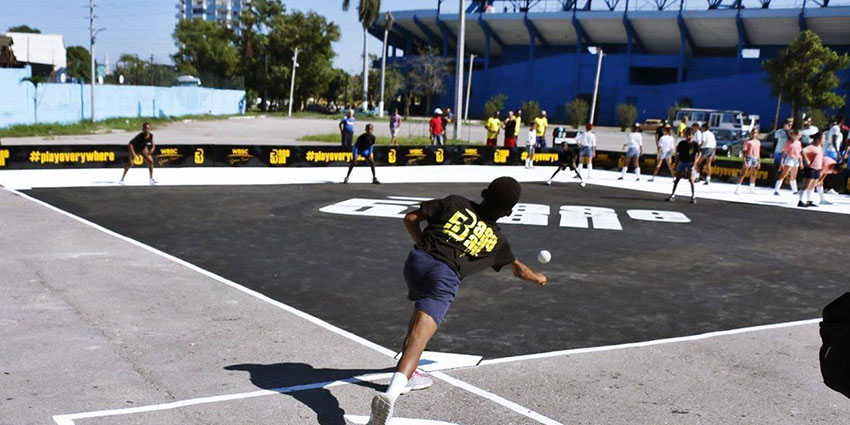 The Guyana Baseball League in conjunction with the World Baseball Softball Confederation (WBSC) will be hosting an internationally accredited Baseball5 Coaching education programme later this month.
The programme will be held August 23 at the Georgetown Cricket Club (GCC) ground, Bourda.
According to President of the Guyana Baseball League, Robin Singh, the league welcomes this initiative and looks forward to it developing especially since the demand for high-end products does not exist.
"I welcome the WBSC initiative as it allows for the spread of the game without need for expensive equipment and/or dedicated facilities, it is an ideal game for us in Guyana, it can be played in any of our 1600 schoolyards throughout the country, as well as any available space, Baseball5 teaches the rudiments of the game and will serve players well when they move onto playing Baseball in the future," he said
According to the website of the newly formed local sport, Baseball5 is a new five-on-five, five-inning street version of the game of Baseball/Softball that can be played anywhere. This faster urban discipline will help drive baseball and softball to new places not possible before. Interested persons can contact Devon Douglas on 627-6700 or by email admin@baseballguyana.com Participation is limited to 30.
Around the Web