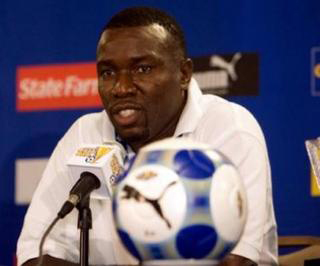 KINGSTON, Jamaica, CMC – Grenada and Barbados are both lowly-ranked but Reggae Boyz manager Roy Simpson believes his side's upcoming friendly internationals against the minnows will be crucial in the ongoing preparation for the inaugural CONCACAF Nations League starting next month.
Jamaica clash with Grenada at the Kirani James Athletic Stadium in St Georges on Friday at 7 pm and then travel to Bridgetown to take on Barbados at the Garfield Sobers Sports Complex at 7 pm next Monday.
While the powerful Jamaicans are ranked 54th in FIFA, Barbados are 160th with Grenada lying eight spots lower.
"We will play against opponents who are available to us. Grenada and Barbados are those teams because it is not a FIFA date," Simpson told the Gleaner newspaper here.
"No disrespect to those teams, but we will play against Cayman Islands in the opening game of the inaugural Nations League, so the coach is looking at theses opponents to continue preparation. The coach (Theodore Whitmore) is looking at the bigger picture."
Jamaica are the highest-ranked Caribbean country in FIFA, having reached the final of the last two CONCACAF Gold Cups – the flagship tournament of the continental governing body.
However, with the two friendlies scheduled outside the FIFA window, many of the top players will not be available to represent the Reggae Boyz.
Simpson said it would be opportunity incorporate and assess new talent.
"The coach will continue to build young, local talent, hence we are giving them opportunity to be a part of the squad for the Nations League," Simpson explained.
Jamaica were scheduled to leave the island yesterday for the two engagements.
Around the Web