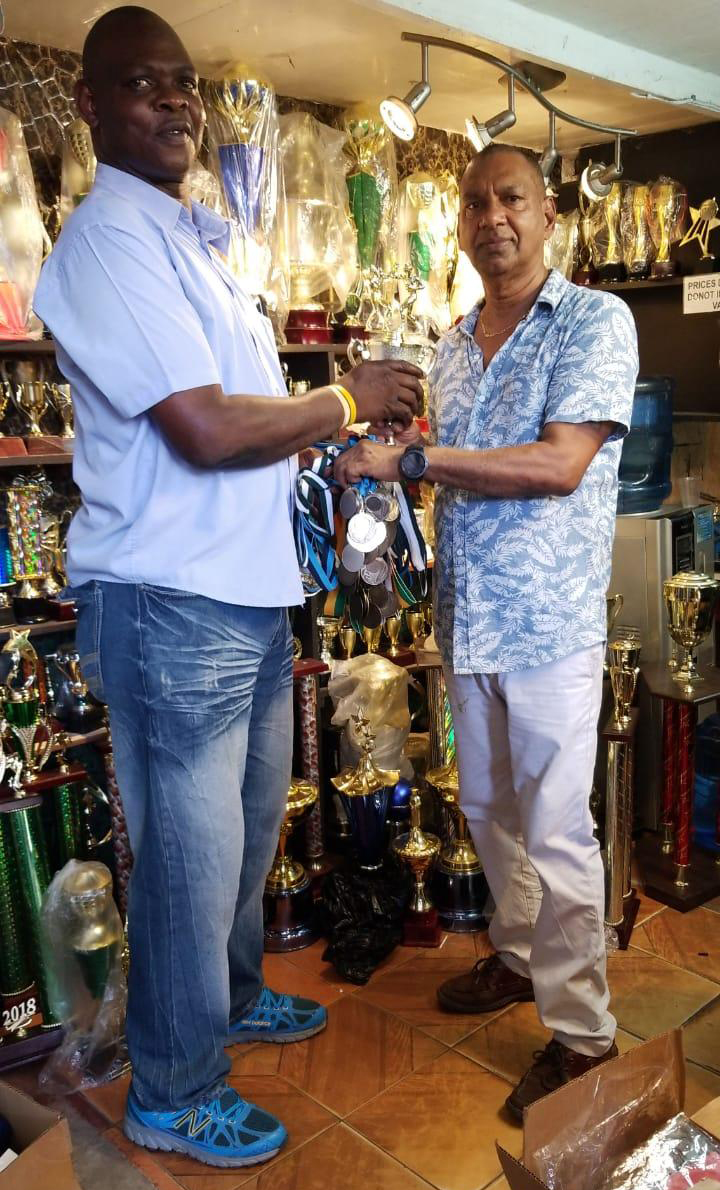 Trophy Stall of Bourda Market yesterday handed over several trophies for the Caribbean Schoolboys and Junior Championships billed for Guyana at the National Gymnasium this weekend.
Proprietor of the establishment, Ramesh Sunich, presented the trophies to Technical Director Terrence Poole who has been one of the persons leading the charge for boxing locally.
According to President of the Guyana Boxing Association (GBA), Steve Ninvalle, Trophy Stall has always been a dependable partner and has stepped up to the charge in aiding this particular tournament throughout the years, while being a mainstay when it comes to the development of boxing and other sports in the country.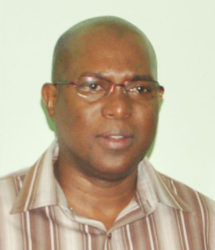 Ninvalle said the GBA was happy that the company has put its hands up and is supporting the GBA for this tournament.
He noted that there is a need for sponsors to join in this national event, indicating that the difference with Trophy Stall is their prompt response as opposed to the GBA having to ask on numerous occasions.
Sunich also expressed his excitement with the collaboration, saying that sports is integral to the development of young people and a deterrent from criminal activities,  adding that he will support sports in any way he can.
Guyana is set to see teams from the Caribbean invading the National Gymnasium as the top juniors and schoolboys showcase their skill and talent in an effort to lift their respective national flags high.
Ahead of the tournament, powerhouse Jamaica is set to have its eight-member team arrive in the country tomorrow while the others will be coming in the following days.
The event is set for an 18:00hrs start each night from August 17-19 with tickets set at $500 general and $1000 ring side.
Around the Web