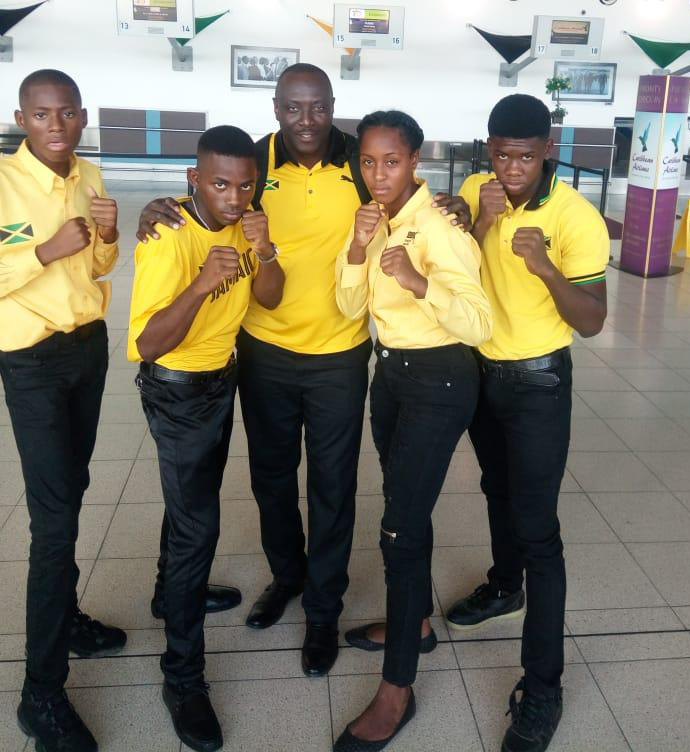 When the third edition of the three-day Caribbean Juniors and Schoolboys Boxing Championships is staged from tomorrow, the National Sports Commission (NSC) will be a cornerman for the Guyana Boxing Association (GBA).
According to President of the GBA, Steve Ninvalle, the GBA has been battling sponsorship on the ropes, but the NSC has stepped up to ensure that the white towel is not thrown in.
According to Ninvalle, the association is set to benefit from a timely intervention from the Sports Commission which has committed to part sponsor the international tournament. Ninvalle on behalf of the GBA expressed gratitude to the NSC and noted that its contribution augurs well for the success of the tournament which is hosted here yearly.
In addition to the cash donation, Director of Sport, Christopher Jones has authorized free usage of the National Gymnasium for the fixture which boxes off at 18:00hrs nightly.
The Guyana Olympic Association, DDL (under the Pepsi Brand) and NCN are the main sponsors of the event. The local boxers will face opposition from Jamaica, Trinidad, St Lucia and Grenada.
Meanwhile, the names of the boxers representing Guyana have been released by the GBA.
There are Juniors: Richard Howard (44-46kg), Leon Moore (46-48kg), Christopher Romeo (45-57kg), Mark Crawford (57-60kg), Jamal Mercer (60-64kg), Emanuel Pompey (64-69kg) and Devon Thomas (69-75kg).
Schoolboys – Joel Anthony (44-46kg), Devon Williams (44-46kg), Patrick Harvey (52-54kg) and Kurt Beckles 54-59kg).
Novices – Shemar Morrison (60-64kg) and Germain Williams (69-75kg).
Females – 12-14 years Alesha Jackman, 15-16 years Jelica Rodney and 17-18 years Akea Lamazon.
Sebert Blake has been named as the Technical Director, while the coaches are Clifton Moore, James Walcott and Joseph Murray.
Around the Web