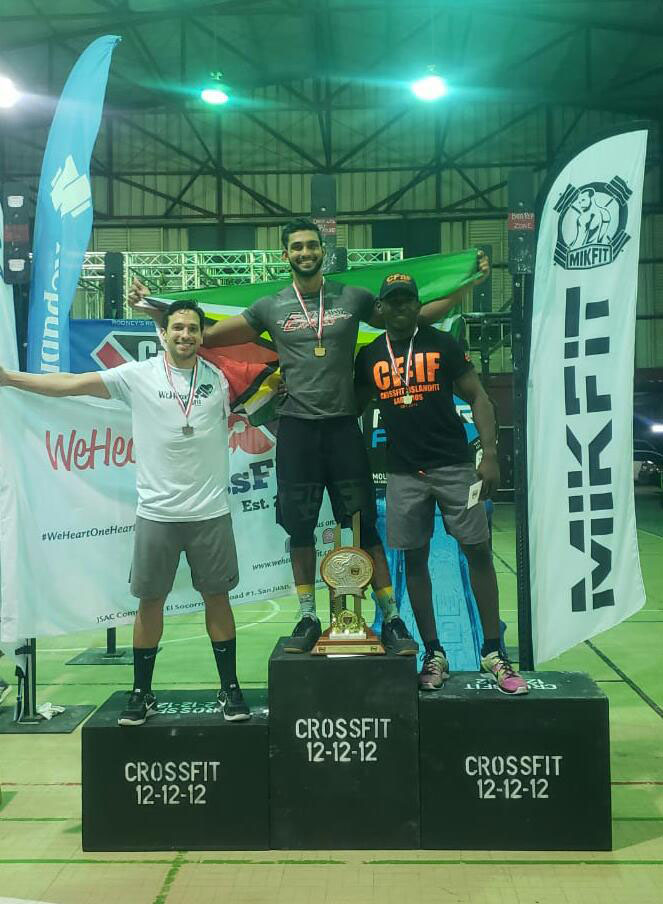 The 592's male Crossfit champion, Dillon Mahadeo recently took his talents to the 868 and dominated the competition.
Battling against athletes from eight Caribbean territories, Mahadeo emerged overall winner of this year's Crossfit 12-12-12 Throwdown which was held Saturday in Port-of-Spain, Trinidad.
His teammates Christian McRae, Delice Adonis, Zalena Alli, Jessica Xavier and Shawn DeJesus, however could not emulate his herculean feat.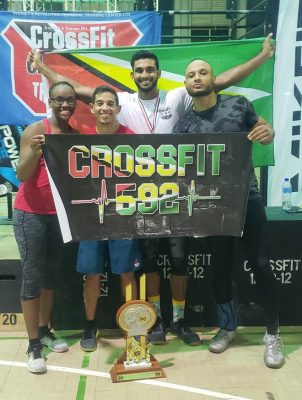 Alli and Xavier competed in the Scaled (Novice) Category, while the remainder of the athletes contested the RX (Open) category.
Adonis had tied for third, but her opponent won the tiebreaker after being better in three of the five workouts.
DeJesus finished eighth, while the others failed to crack the top 10.  There was a total of five (5) workouts for this event, all athletes competed in the first three (3) events with the top 10 going forward to workout #4 and top five (5), proceeded to workout #5, after which the respective champions were crowned.
Around the Web