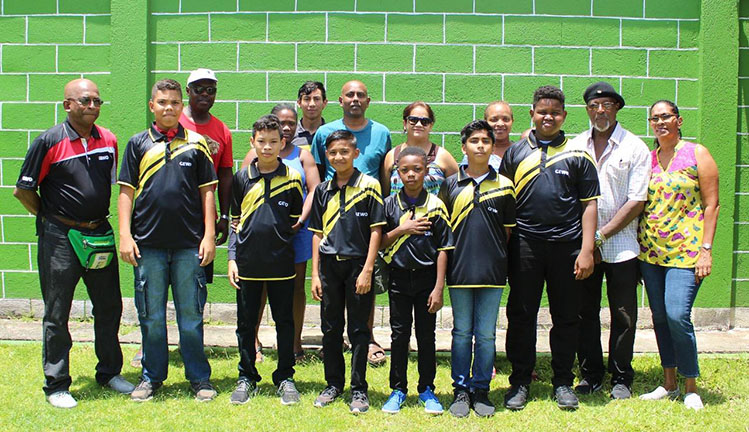 Guyana's junior table tennis team yesterday departed these shores to match their skills against their Caribbean counterparts in this year's edition of the Caribbean Mini-Cadet and Pre-Cadet championships. 
 The tournament is set for the Dominican Republic from August 26 – 31. 
 Speaking moments before the team's departure, coach Linden Johnson indicated to Stabroek Sports that he's confident of success.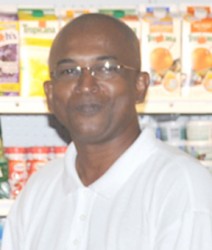 "Apart from Kaysan Ninvalle and Jonathan Van Lange, we have a few good under – 11 boys, for example, Colin Wong and Danesh Persaud who are two seasoned players and could also do well in these championships because last year they weren't too far away from it," he said. 
 Reflecting on the team's preparations which had included the input from ITTF Coach Sydney Christopher and former national female champion Chelsea Edghill, Johnson noted that he is quite satisfied with the process. 
 "Basically, I should say yes… we just had a few things to fine-tune coming down to the end, especially with the doubles combinations where we looked to work on their coordination," Johnson, a longstanding coach of the GTTA noted. 
 Asked about the tantalising prospect of Ninvalle and Van Lange orchestrating their efforts in the boys under – 13 doubles category, he more or less hinted at the pair having inevitable success. 
 "I think it's a good combination…if you look at them earlier in the year, they won an under-13 title… it's just a good pair, and I think they can medal for Guyana," he confidently remarked. 
He added: "They are two strong players, and you see a lot of improvement, especially with Van Lange who has started to show us good tennis in the last couple of months while Kaysan – we know that he is a past under – 11 champion and combined now, I just think it's a strong force."
 The team also sports a few exceptional female talents, most notably seven-year-old Jasmine Billingy who earned her debut for Guyana after capturing a few girls under – 11 titles this year.  
 While there is not undue pressure on her to grasp championship success, participating in the championship is expected to aid in her development as she goes on in the years ahead to carry Guyana's table tennis flames. 
 Malachi Moore, another young and exciting talent will also test his technique and character against his Caribbean counterparts with an eye on the future. 
Around the Web