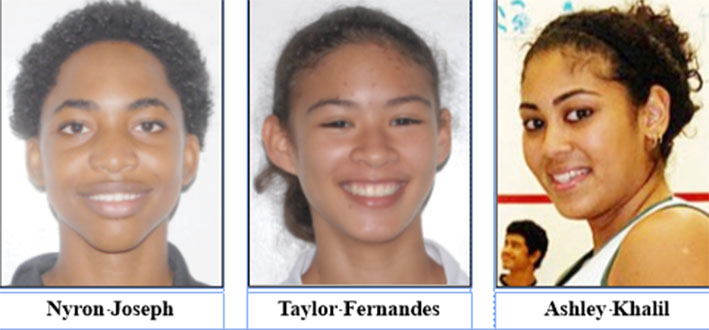 Guyana's squash delegation participating in the ongoing Pan America qualifiers in the Cayman Islands came up with a couple of significant wins at the end of day one proceedings.
Nyron Joseph got things rolling in the right direction for the Guyanese when he defeated Jamaican Bruce Burrowes 3-11, 11-8, 11-8, 11-7 as he advanced to round two. 
However, Jason Khalil and Sunil Seth suffered defeats at the hands of Colombian Edgar Ramirez and Mexican Jorge Dominguez 6-11, 3-11, 8-11 and 3-11, 10-12, 6-11 respectively.
The ladies, on the other hand, had a better showing as they came away with two wins on the opening day. Taylor Fernandes defeated Andrea Echeverria 11-7, 11-5, 11-5 while her CAC bronze medallist winning partner Ashley Khalil downed Alexia Furtado 11-7, 11-3, 11-3. 
There were no results for Mary Fung – A – Fat's match against Camila Grasso up to press time.
Around the Web