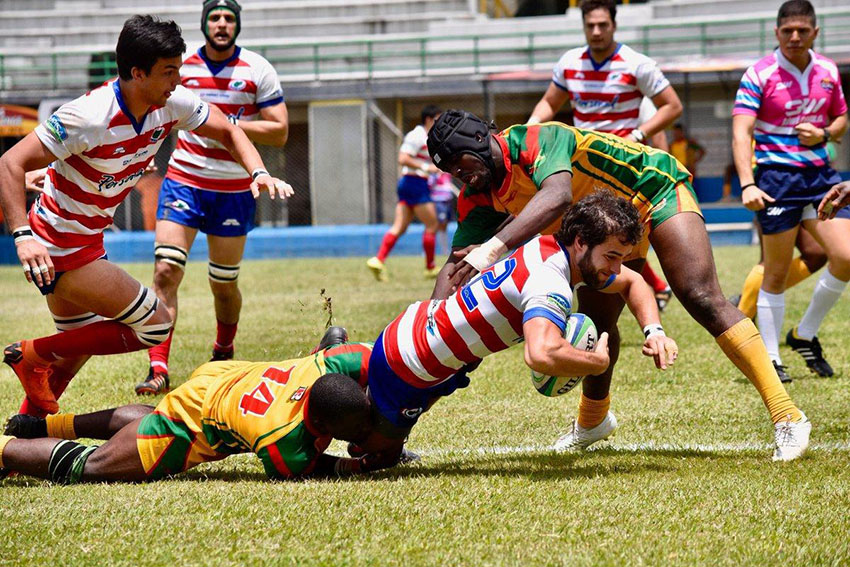 Yesterday was another rough day at the office for Team Guyana 15s outfit.
Following a heavy 71-7 loss at the hands of host, Colombia on Sunday, the local ruggers went down historically to Paraguay 86-7 in game two of their Americas 15s Challenge campaign.
Yesterday's game marked the largest margin of defeat in team history.
It trumped the previous forgettable match in 1996 at the Caribbean Championship held in Barbados where Guyana was drubbed 81-7 by the Cayman Islands.
In an invited comment, Coach, Shane Grant-Stuart said the players strayed from the game plan and paid the ultimate price especially in the first half.
"This game turned out to be the opposite of what we had trained and planned for coming to Colombia here. It's unfortunate how the game ended but I think the plays that we wanted to run went out the window in the first half."
Grant-Stuart added "After the break, the guys were able to pull it together and they only had two tries against us, so that shows that sticking to the game plan and being patient could have yielded a different result."
Guyana will look to wrap up their grueling campaign on a positive note when they tackle Mexico on Saturday in an all-important match up which kicks off at 15:00hrs.
The loser of the Guyana versus Mexico match will have to play Cayman Islands at home in an eliminator to determine the second Rugby Americas North (RAN) team for 2019 Americas Rugby Challenge.
Paraguay and Colombia are ranked 40th and 41st in the World Rugby Ranking and are also the best ranked teams among the four participants in the Championship.
Note: Guyana is the highest ranked Caribbean side in World Rugby at 46, and along with Mexico at 53, are the teams representing the RAN region in Colombia.
Around the Web