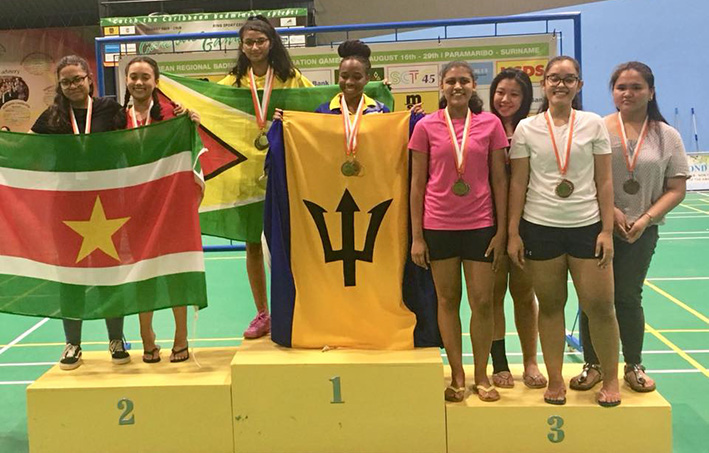 Priyanna Ramdhani was crowned the Triple Champion of the Regional Under-17 Individual Championships after scoring the highest points in the Girls Doubles and winning the Girls Singles & Mixed Doubles on Wednesday, in her final tournament at CAREBACO 2018.
In the Under-17 Girls singles finals, Ramdhani defeated Chaista Soemodipoero of Suriname: 21-6, 21-7, and in the Under-17 Mix Doubles finals,  Ramdhani & Vance Juteram of T&T defeated Jair Naipal & Erisa Bleau of Suriname: 21-15, 21-7.
The Guyana badminton players won 12 medals at the championships.
Priyanna Ramdhani – (8) 5- gold (2-Under-19 International/3-Regional, 2-silvers (Seniors International & 1- bronze (Senior International); Narayan Ramdhani – 2 bronze (Senior International); Jonathan Mangra –1 bronze (Senior International) and Mishka Beharry – 1 bronze (Regional).
The CAREBACO Championships were held at the Ring Sports Center in Paramaribo, Suriname.
Around the Web