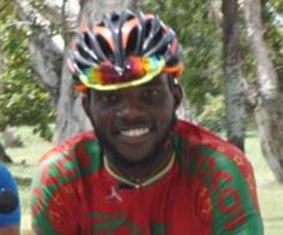 Local wheelsman, Hamzah Eastman is currently ranked second on the points table of the Category 1-2-3 as he currently participates in the I Will Foundation Tuesday Night Series hosted in New York.
Eastman, who is among almost 10 Guyanese in the event has tallied 51 points in 12 races, finishing second on three occasions with Talent Cycles' Edwin Morel leading the pack on 71 points inclusive of two wins.
The team Cocos' rider is topping the table in the sprint with 25 points with We Stand United's Jermaine Borrowes in third.
Borrowes sits in eight position with 36 points while Scott Savory and former road race champion, Raynauth Jeffery are in 13th and 14th position with 27 and 24 points respectively, both having one win under their belt.
Andre Abdool, who rides for Verrazano Racing in the Category 4-5 currently holds the fourth spot in the group with one win and one second.
In the last race, Eastman finished sixth, Borrowes seventh with Abdool and Briton John coming in 22nd and 23rd respectively.
Around the Web