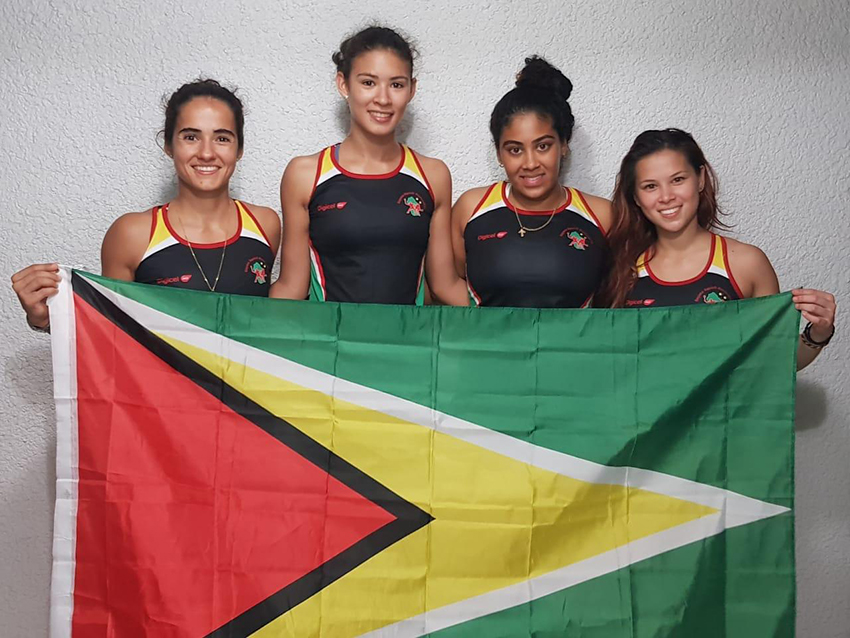 Guyana's female squash team will journey to Peru next summer for the 2019 Pan American Games after securing a compelling win over Brazil as curtains came down on the Pan American qualifies yesterday at the South Sound Squash club in the Cayman Islands. 
 The men's team, however, endured an unsuccessful bid.   The females, after securing triumph over Ecuador but lost against Colombia, needed to topple the Brazilians to secure their place and that they did. 
 Guyana's former world rated player Nicolette Fernandes got things rolling in the right direction after she defeated Thaisa Serafini 11-2, 11-4, 11-1 while Mary Fung – A – Fat downed Juliana Gois Pereira 11-6, 11-8, 11-5. 
 Taylor Fernandes completed the sweep by defeating Giovana Veiga 11-8, 11-4 to complete the sweep.
 Despite qualifying, they had a final match against Chile where results were not updated as of press time.   The efforts of Richard Chin, Sunil Seith, Jason Khalil and Nyron Joseph, on the other hand, was not enough to land the men's team a spot in Peru. 
 They suffered defeats against Jamaica, and El Salvador, but won their final round match against the British Virgin Islands 2-1.   Chin defeated Mike Adamson 11-5, 11-2, 11-5 while Khalil got the better of Neville Sorrentino 11-2, 112, 11-4 while Seth was unable to finish his match against Joe Chapman which Went to BVI. 
Around the Web