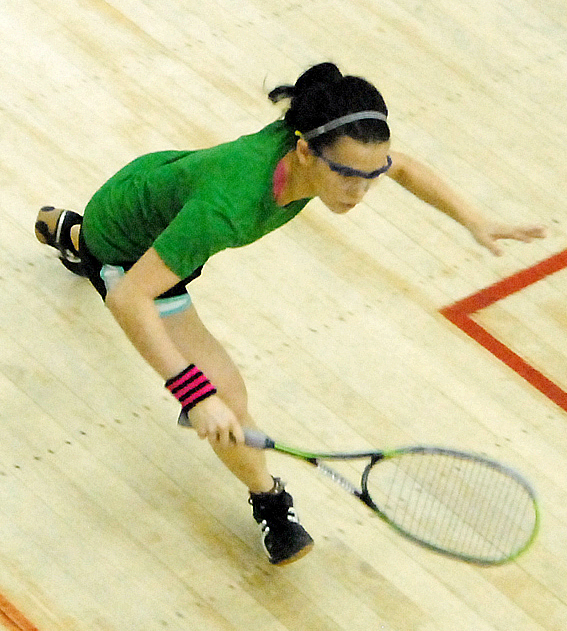 Following her instrumental role in contributing to Guyana's qualification for the 2019 Pan American Games in Peru, squash dynamite, Mary Fung – A – Fat, is now focused on commencing her second stint as a professional athlete. 
The 24 – year – old, when asked about her debut experience, said that it was 'one for the books' a nostalgic reminder of both the highs and the lows of her pro debut. 
"I'm excited…the last year was really a period where I was just testing the waters. I was full rookie and learning the ropes, and now I just feel like I have a full
understanding of how it works and what's out there, and I'm going to take another shot at it and see how far it goes, and I know it's going to be tough," she told Stabroek Sport.
Fung-A-Fat, now with a collage of experience, is far better prepared for the 2018/19 season and the turbulence it will bring. 
"The official professional tour starts in September, so I'll be heading right back to Philadelphia where I'll continue training with my college coach, John White, before I head to Canada to begin my tour."
Her journey this time around, however, will see her battling against an unanticipated challenge since the structure of the professional circuit has evolved, which may hinder her participation. 
"The make-up of the tour was recently changed so to qualify for certain tournaments you have to be a certain ranking. So, it's harder for people like me coming up because they are not a lot of female tournaments for me to play in to get my ranking up.
"It's a bigger problem we're going to have to face because it's a little tough for me now. I'll have to go to a lot more small tournaments but they are spread out all over the world. 
"And it is expensive for me to get there, so I'm trying to tackle corporate sponsorship to help me get out there because if I don't go to those tournaments, my ranking doesn't go up and if my ranking doesn't go up, I can't get into other tournaments. So I need that financial help," she said.
Fung – A – Fat, who seems up to the task, recently had the joy of picking the mind of one of Guyana's greats – Nicolette Fernandes – who has mastered the pro circuit during a couple of workout sessions before the Pan Am qualifiers. 
"So, this is the first time I've worked with her since I've gone pro and the biggest take away was really learning what it takes to set up to that level…it's a matter of sharpening the basics," Fung – A – Fat, who is Guyana's current number one player, revealed. 
Around the Web