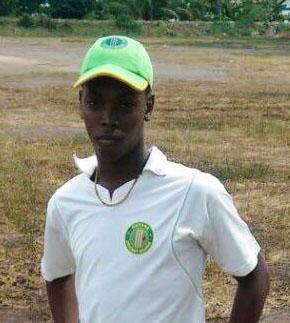 Akeem Redman starred with both bat and ball to lead Rising Stars to a 188-run win over Belle Vue in the opening match of the three-match series on Monday at the  Belle Vue Sports Club, West Bank Demerara.
Winning the toss and electing to bat, Rising Stars raced to 255-4 from their 30 overs before bundling out the hosts for a dismal 67 in just 16 overs.
National under-19 player, Adrian Hinds was remarkable at the top of the innings, smashing seven sixes and three fours to race to 65 and set the foundation with Jeremiah Scott whose scorching innings of 39, included three sixes.
But the match slipped out of control for Belle Vue when Devon Allen and Redman tore into the bowling. Redman clobbered nine sixes and a lone four on his way to an unbeaten 79 while Allen hammered eight fours and one six in the 110-run stand.
Daniel Roberts managed to pick up two wickets for 52 runs from his six overs.
In reply, Redman returned to bag an impressive 5-15 while Scott secured 4-22.
Only Damion Seepersaud showed any resistance with 35 not out.The next match is set for Saturday at the same ground.
Around the Web