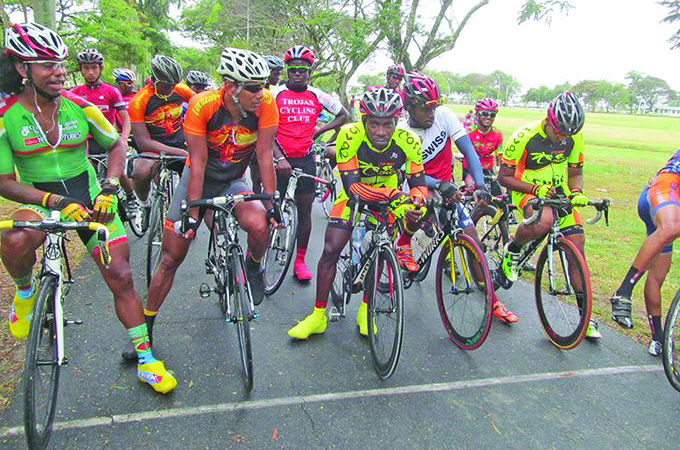 The inaugural Rainforest Waters 11-stage cycle meet will mark a return to circuit racing as the riders take to the inner circuit of the National Park this Saturday after a few weeks break.
The event, which is sponsored by beverage giants, Banks DIH Limited, under its Rainforest brand, will see the usual suspects taking part in the event that is set for a 09.00hrs start with the feature 35-lap school boys and invitational race highlighting the programme.
The 35-lap event will see the likes of Team Evolution's Paul DeNobrega and Christopher Griffith as contenders while Cocos' Jamaul John will be looking to continue his dominance.
Meanwhile, We Stand United's Deeraj Garbarran and Andrew Hicks as well as Alanzo Ambrose of Team Alanis have been impressive and will no doubt be aiming for the title along with Romello Crawford, Curtis Dey and others.
With the feature race set for last, fans will see the younger riders taking part in the BMX 6-9, 9-12, 12-14 in addition to the Mountain Bike racers and Veterans such as Junior Niles, Ian Jackson, Lennox Jackman, Leer Nunes, Paul Choo-Wee-Nam and many more.
According to Mohammed, there will be a special surprise for a young rider. (RS)
Around the Web