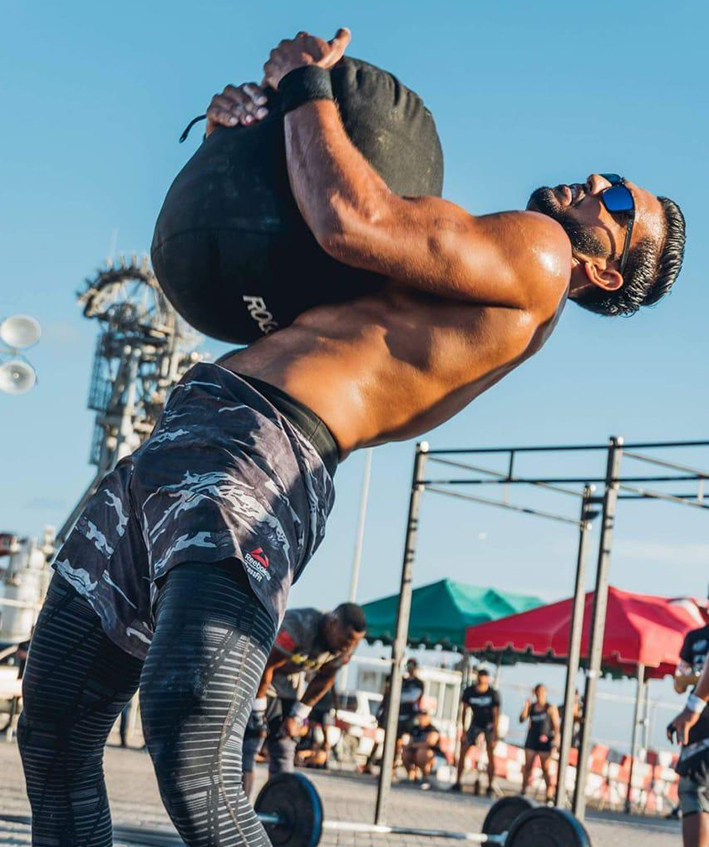 Guyana's fittest man, Dillon Mahadeo teamed up with Trinidad's best Matheus Othero at the FITVILLE Fitness Competition in Aruba over the weekend and the two-gladiator team dubbed 'Crab and Dumplin' made mince meat of the competition.
According to reports, the Fitness Express athlete and Othero combined their strengths and finished atop the podium among the eight male fitness teams that competed in the grueling three-day fixture.
The multiple-time CrossFit champ who continues to make waves on the Regional fitness circuit along with Othero, completed nine fitness events over the three days. Event seven was a triathlon (700m swim, 14k  bike ride, 4.4k run on sand).
Notes: FITVILLE is a 3-day functional fitness competition designed to challenge every level of fitness.
This competition was open to all athletes … from fire breathers to veterans to rookies.
It was a collaborative effort with Muscles and Lungs CrossFit and High Performance Aruba.
Around the Web