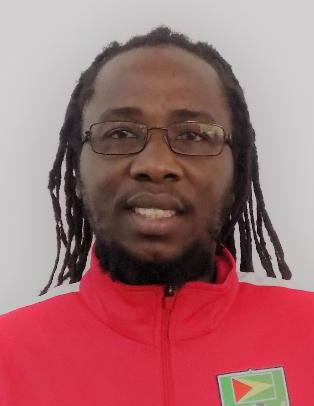 Wayne Dover, former head-coach of the Golden Jaguars Senior squad has been appointed to the Guyana U20 coach for the  CONCACAF Men's U20 Championship in Florida, USA from November 1st-22nd.
According to a release from the federation, Dover said, "I'm happy and excited about the appointment so I thank the Guyana Football Federation (GFF) for their continued faith in me as a coach. They have seen the importance of having me involved in the development of Guyana's football and I'll try to do my very best to help that process. Being appointed the Head Coach will give me that opportunity and I'll work diligently with the group for the best possible results we could achieve over that period."
Dover added:"The U20 group of players, we can safely say, is our golden generation of footballers; hence there will be a very careful process by the GFF to harness this group of players who definitely will form the senior national team in the not-too-distant future. This team will augur well for the projection that the GFF has for the 2026 World Cup Campaign."
O'Neil Heywood of Den Amstel FC will serve as the assistant coach in a rather large 14 member management squad.
The other members are Gregory Richardson [striker coach], Vurlon Mills [In Possession Coach], Anthony Belfield [Out of Possession Coach], Phillip Carrington [Goalkeeper Coach], Wilson Toledo [Coach Developer & Head of Sports Science], Dr. Alex Hawkins [Team Doctor], Denzel Hernandez [Physiotherapist], Asser Lutu [Performance Analyst & Head Scout], Team Operations Coordinator [Daniel Thomas] and Travis Moore [Equipment Manager].
The provisional squad is to be announced next week. Guyana will faceoff with Guatemala at 10:30hrs in their opening clash on November 2nd, before battling Cayman Islands four days later.
They will then oppose Curacao from 12:45hrs in the third matchup on November 8th, before concluding their group campaign on November 10th against El Salvador from 19:45hrs. Ian Greenwood, Technical Director of the GFF during brief remarks said, "We have a talented combination of staff tasked with preparing players for the upcoming U20 championships but with the ultimate goal of pushing players into the Senior Golden Jaguars squad."
According to Greenwood, "There is clear alignment with the senior team's campaign in the Nations League and the key messages to be delivered to the U20 players. The staffing structure allows players to receive position-specific coaching on the various moments of the game, with specialist coaches delivering the national coaching and playing philosophy. The wealth of international playing experience among the staff is vital as we prepare this current crop of exciting and talented young players. There is a clear pathway for national team players to engage in a career in coaching which is now clearly evident."
Around the Web